NEET-PG Exam Pattern & Syllabus – Tips, Topics & Books
Published on : 11th September 2018 Author : Satyaranjan Bai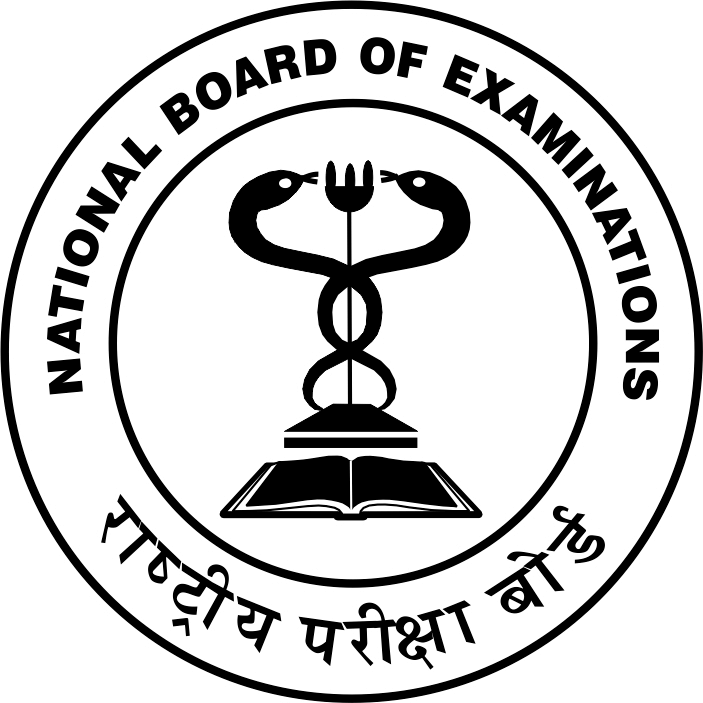 The rat-race has begun with the announcement of NEET-PG 2019 exam commencement date, which is to be held on 6th January. All the medical graduates have doubled up their exam preparation speed. If you have already joined the competition without knowing the proper exam structure and syllabus, you might land up being a failure.
Speaking of the NEET-PG exam pattern and syllabus, these essentials are a must to crack the exam. In the upcoming exam, the graduates will have to respond to as many as 300 MCQs within the stipulated time period. There will be negative marking scheme for incorrect responses too. The mode of the exam is computer-based.
Let's elaborate the NEET-PG 2019 exam pattern and know the syllabus thoroughly.
NEET PG 2019 Examination – The Exam Pattern
The purpose of the National Eligibility cum Eligibility Test PG is to offer admission to Master's Degree as well as Diploma courses. This is a qualifying cum ranking examination for admission to MD/MS/PG Diploma programmes.
Occurrence: The exam takes place once a year.
Mode of Exam: It is a computer-based exam (CBT).
Type of Questions: NBE designs objective-type questions in a single correct response.
Total Number of Questions: There would be 300 Multiple Choice Questions.
Total Subjects: Questions will be asked about 15 topics or subjects covered in MBBS programmes. (Read below to know the syllabus)
Total Time Allotted: Candidates need to answer all the questions within 210 minutes (3.30 hours).
Exam Session: It is a single session exam.
Language of Exam: The Board crafts questions in only English language.
Marking Scheme: For every correct answer, candidates are going to get 4 marks. For every unanswered or unattempted question, zero marks will be awarded.
Negative Marking: Giving the wrong answer will get 1 mark deducted (25% negative marking) from the total.
NEET-PG Subject-wise Distribution of Questions
The 300-MCQs will be asked from 15 major subjects. The list of subjects is mentioned underneath. Take a look –
| | |
| --- | --- |
| Subjects | Questions Drawn from Subjects |
| Anatomy | 15 |
| Microbiology | 20 |
| Pharmacology | 20 |
| Physiology | 15 |
| Biochemistry | 15 |
| Pathology | 25 |
| Psychiatry | 10 |
| Social and Preventive Medicine | 25 |
| Medicine Dermatology and Venereology | 37 |
| Obstetrics and Gynaecology | 25 |
| Radiodiagnosis & Radiotherapy | 12 |
| Paediatrics | 15 |
| Surgery, ENT, Orthopedics & Anaesthesia | 46 |
| Forensic Medicine | 10 |
| Grand Total | 300 |
Note: "The weightage of MCQs in each speciality is indicative and purely provisional.NBE reserves its rights to alter/ modify/amend the same in consultation with MCI / DGHS / MoHFW".
NEET-PG Exam Allocation Time:
The tentative time allocation for the NEET PG exam 2019 is illustrated below.
| | |
| --- | --- |
| Exam Day Events | Forenoon Session |
| Entry Time at Reporting Counters | 9:00 AM |
| Reporting Counter Entry Closes | 9:30 AM |
| Check-in Procedure | 9:00 AM to 10:00 AM |
| Exam Starts | 10:00 AM |
| Exam Ends | 1:45 PM |
NEET PG Syllabus 2019
With prior approval of Government of India, Medical Council of India issues the NEET PG syllabus 2019 as per GMER (Graduate Medical Education Regulations). The good thing about the subjects or knowledge areas that the NEET-PG syllabus comprises is that the MBBS graduates have already studied it during their graduation period of 4.5 years. This is ultimately an advantage to them. Those who have done 1-year internship will find the syllabi quite familiar too.
Candidates are advised to refer to the above-furnished subjects while preparing for the NEET PG exam. Also, you may download 'Medical Council of India Regulations on Graduate Medical Education, 1997 – Amended up to May 2018' in PDF file here.
Official Notice: "The syllabus shall be as per the latest Graduate Medical Education Regulations notified by the Medical Council of India with prior approval of the Govt. of India. For Graduate Medical Education Regulations please refer www.mciindia.org".
NEET-PG 2019 Preparation Tips
Once you have got hold of the exam pattern and the syllabus, the next move leads you to the NEET-PG exam preparation tips. Most PG aspirants think that they have studied the subjects well and need not practice any more. This is where they commit mistakes. No matter how thorough you are with the topics, it is mandatory to have a perfect strategy. Also, revision is pretty important. Here are some vital points to help you form the best approach.
A thorough subject-wise study of topics like pathology, pharmacology, medicine, etc.
Radiology, anaesthesia, dermatology, etc. are known as short subjects. These topics can be read from guides.
Attend coaching classes if possible.
Online test series. Most coaching classes give online test facilities that help aspirants tremendously.
If you are sure about appearing in the exam, start your preparation at least 6 months ahead of the commencement of the exam. The effective study hours should be between 8 and 10 hours.
Plan timetable based on your comfort levels.
Revisions play an important role. Do it as much as possible – weekly, monthly and final round just before the exam.
And refer to good study materials. Books are crucial to study each subject in detail.
NEET-PG 2019 Books (Study Materials) for Best Preparation
| | | |
| --- | --- | --- |
| Subjects | Author Name | Purchase Links |
| Pathology | Gobind Rai Garg & Sparsh Gupta | |
| Micro | Rachna Chaurasia & Anshul Jain | |
| Pediatrics | O.P.Ghai | |
| Surgery | Ashish Gupta & Amit Tripathi | |
| SPM | Vivek Jain | |
| Medicine | Mudit Khanna | |
| O&G | Sakshi Arora | |
Scroll left or right to view full table
About National Eligibility cum Eligibility Test Post Graduate
(NEET-PG) 2019

:

NEET-PG is the mandatory exam (the only qualifying exam) for admission to any postgraduate medical programmes. Aspirants with an MBBS degree or a provisional MBBS pass certificate from a recognised medical institute (by the Indian Medical Council Act, 1956) are eligible to take the test.

The exam has been scheduled to be conducted by NBE on 6th January 2019. The NEET-PG 2019 application process is expected to begin in the last week of October 2018.
---
---
---
---