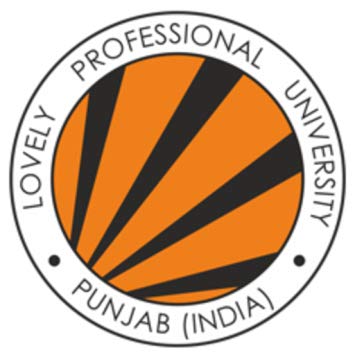 LPUNEST 2022 Syllabus for Math, Chemistry, Physics, Biology, and English
The syllabus for the LPUNEST exam is prescribed by the exam conducting authority, i.e., Lovely Professional University. The LPUNEST exam is conducted for admission to undergraduate-level engineering courses, viz. B.E./ B.Tech. The question paper comprises questions from Physics, Chemistry, Mathematics/ Biology, and English. In the article here, we are providing the important topics of the syllabus for all the subjects as well as the official link to download the complete LPUNEST 2022 syllabus. Candidates are advised to understand and prepare the syllabus completely for the best performance in the exam.
LPUNEST 2022 Exam Pattern
Before moving ahead with the syllabus, let's have a look at the exam pattern and distribution of questions in the paper.
| | |
| --- | --- |
| Subjects | Number of Questions |
| Physics | 30 |
| Chemistry | 30 |
| Mathematics/ Biology | 30 |
| English | 20 |
| TOTAL | 110 |
Scroll left or right to view full table
LPUNEST 2022 Syllabus
The official link for downloading the complete syllabus is also provided. Candidates can take a print of the complete syllabus for ease.
Physics - Laws of Motion, Work, Energy, and Power, Rotational Motion, Kinematics, Gravitation, Physics and Measurement, Oscillations and Waves, Properties of Solids and Liquids, Thermodynamics, Kinetic Theory of Gases, Electrostatics, Current Electricity, Magnetic Effects of Current and Magnetism, Atoms and Nuclei, Dual Nature of Matter and Radiation, Optics, Wave Optics, Electromagnetic Induction and Alternating Currents, Electromagnetics Waves, Electronic Devices.
Chemistry - Some Basic Concepts in Chemistry, States of Matter, Gaseous State, Liquid State, Solid State, Atomic Structure, Covalent Bonding, Chemical Bonding and Molecular Structure, Quantum Mechanical Approach to Covalent Bonding, Molecular Orbital Theory, Chemical Thermodynamics, First Law of Thermodynamics, Second Law of Thermodynamics, solutions, Equilibrium, Equilibria involving Physical Processes, Equilibria involving Chemical Processes, Ionic Equilibrium, Electrochemical Cells, Redox Reactions and Electrochemistry, Chemical Kinetics, Surface Chemistry Colloidal State, Classification of elements and periodicity in Properties, Hydrogen, General Principles and Processes of isolation of metals, s- block elements, p-block elements, d- and f- block elements, inner transition elements, environmental chemistry, coordination compounds, tropospheric pollutants, stratospheric pollution, Basic concepts of Organic Chemistry, Oxygen, Nitrogen, Polymers & Bio-Molecules.
Mathematics - Algebra, Sets, Relations and Functions, Complex Numbers and Quadratic Equations, Sequence and Series, Matrices, Vectors & Mathematical Reasoning, Permutation-Combination & Binomial Theorem, Mathematical Induction, Limit, Integration & Differentiation, Integral Calculus, Geometry, Straight Lines, Circles, Conic Section, Three Dimensional Geometry, Probability & Trigonometry.
Biology - Diversity and Structural Organisation, Cell Structure and Function, Human Physiology, Body Fluids and Circulation, Neural Control and Coordination, Plant Physiology, Plant Growth and Development, Ecology and Environment, Reproduction, Genetics and Evolution, Human Reproduction, Reproductive Health, Molecular Basis of Inheritance, Biology, Biotechnology and Human Welfare, Biotechnology and Its Applications, Ecology and Environment.
English - Grammar - Noun, Pronoun, Adverb, Adjective, Preposition, Modal Verbs.
Associate Language Skills - Antonyms and Synonyms, Vocabulary, Idioms and Phrases, word Substitution, Common Errors, Comprehension Passages.
Download Complete LPUNEST 2022 Syllabus
As the syllabus is vast, it is advised to stick to the syllabus. Candidates must not study any irrelevant topics.