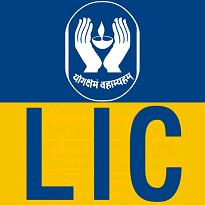 LIC ADO Syllabus 2021 - Exam Pattern and Recommended Books
Life Corporation of India (LIC) conducts the recruitment for Apprentice Development Officer (ADO) posts. An ADO works as a sales supervisor and the selection process comprises of different stages viz. - Preliminary, Main, Interview, and Pre-Recruitment Medical Examination. LIC doesn't prescribe any specific syllabus for the LIC ADO exam. However, based on previous years' papers, experts have complied syllabus for the exam. Thus, candidates interested in appearing for the exam must have detailed knowledge about the LIC ADO syllabus. This article will cover the syllabus for both the Preliminary and Main phase examination. We have also discussed the exam pattern to help candidates get a clear idea about the exam. Let's have a look at the pattern first.
LIC ADO Selection Procedure
The LIC ADO selection process comprises of the following stages:
Written exam
Interview
Medical Test
The written exam comprises two phases (exams). Both the exams are conducted through computer-based mode.
Preliminary Exam
Main Exam
The pattern for both the Preliminary and Main phase examination is as under.
LIC ADO 2021 Exam Pattern
As mentioned above, the selection process will comprise of two examinations, an interview, and a medical exam. The pattern for the examinations are as under:
Preliminary Exam Pattern
| | | | |
| --- | --- | --- | --- |
| Subjects | Number of Questions | Maximum Marks | Duration |
| Reasoning Ability | 35 | 35 | 20 minutes |
| Numerical Ability | 35 | 35 | 20 minutes |
| English Language | 30 | 30 | 20 minutes |
| TOTAL | 100 | 100 | 60 minutes |
Scroll left or right to view full table
Main Exam Pattern
Subjects

Number of Questions

Maximum Marks

Duration

Reasoning and Numerical Ability

50

50

120 minutes

General Knowledge, Current Affairs, and English Language

50

50

Insurance and Financial Market Awareness (especially life insurance)

50

50

TOTAL

150

150

120 minutes
Scroll left or right to view full table
LIC ADO Syllabus 2021
Quantitative Aptitude/ Numerical Ability
Computation of Whole Numbers
Quadratic Equations
Square Roots
Discount
Decimals and Fractions
Problems on L.C.M and H.C.F.
Profit and Loss
Interest - Simple Interest and Compound Interest
Percentages
Numbers and Age
Probability
Problems on Trains
Averages
Odd Man Out
Time and Distance
Volume and Surface Area
Ratio and Proportion
Mixture and Allegations
Simplification and Approximation
Pipes and Cisterns
Boats and Streams
Problems on Train
Problems on Numbers
Partnership
Mensuration
Permutations and Combinations
Bar & Graphs
Line charts, Tables
LIC ADO Syllabus for Reasoning
Analogy
Puzzles
Data Sufficiency
Logical Reasoning
Verbal Reasoning
Non-Verbal Reasoning
Analytical Reasoning
Data Interpretation
Number Series
Letter and Symbol Series
Verbal Classification
Artificial Language
Making Judgments
Matching Definitions
Statement and Conclusion
Statement and Argument
Logical Problems
Logical Deduction
Theme Detection
Cause and Effect
LIC ADO Syllabus for English
Spelling Test
Sentence Arrangement
Sentence Improvement
Spotting Errors
Error Correction (Underlined Part)
Error Correction (Phrase in Bold)
Transformation
Word Formation
Passage Completion
Prepositions
Synonyms
Antonyms
Homonyms
Direct and Indirect speech
Active and Passive Voice
Idioms and Phrases
Substitution
Joining Sentences
Theme Detection
Fill in the blanks
Data Interpretation
Spelling Test
Sentence Completion
Sentence Arrangement
LIC ADO Syllabus for General Knowledge
About India
History – India & World
Geography
Cultural Heritage
Indian Constitution
Indian Economy
Political Science
National News (Current)
Indian National Movement
Indian Polity & Governance
General Science
Space & IT
Science & Technology
Scientific Observations
Science – Inventions & Discoveries
Everyday Science
International issues
Abbreviations
Sports and Games
Important Days and Dates
Awards and Honors
Books and Authors
Environment
LIC ADO Syllabus for Insurance and Financial Marketing Awareness
Indian Financial System - Overview, Financial Markets, Money Market, Primary & Secondary Market, Government Securities & Debt Market, Financial Institutions, Forex, Banking System In India, Financial System in India, Important Changes in Financial sector, Investment & Dis-investments, Financial Inclusion- important milestones, Financial Sector Technology, Finance- Bitcoins, Crowdfunding, Corporate Governance in Financial Sector, Budget, Economic Survey, Key Factor of Inflation (WPI and CPI), GDP rate, IIP rate.
Insurance Awareness - Insurance Basics, Principles of Life Insurance, Human Life Value, Mutuality and Diversification, Insurance Contract, Insurance Pricing- Basics, Documentation at various stages, Insurance Products, Life Insurance, LIC, General Insurance, GIC, Important Insurance Companies and their Policies, Important Insurance Terminology, Property Insurance, Insurance Tools, Insurance Contract Features, Claims Types and Procedures, Selling Process, Insurance and Social Security, Customer Service, Health Insurance, Motor Insurance and Miscellaneous.
LIC ADO Recommended Books
After understanding the LIC ADO syllabus, candidates must purchase some good books for preparation. We suggest buying only one book per subject or just one book that comprises of all the subjects. Making a pile of books on your study desk will only increase the pressure. Here are some of the recommended books for LIC ADO exam:
| | |
| --- | --- |
| Book Names | Download Link |
| LIC Apprentice Development Officers Recruitment Exam by Dr. Lal & Jain | |
| Life Insurance Corporation of India Apprentice Development Officer (LIC ADO) Recruitment Examination by Arihant Experts | |
| Guide to LIC ADO Preliminary Exam 2019 by Disha Experts | |
| LIC ADO (Apprentice Development Officers) by RPH Editorial Board | |
Scroll left or right to view full table
Here are some more suggestions for subject-wise books.
Books for Reasoning
| | |
| --- | --- |
| Book Names | Download Link |
| Logical & analytical Reasoning by A.K. Gupta | |
| A Modern Approach to Verbal & Non-Verbal Reasoning by R.S. Aggarwal | |
| Analytical Reasoning by M.K. Pandey | |
| A New Approach to Reasoning Verbal & Non-Verbal by B.S. Sijwali and Indu Sijwali | |
Scroll left or right to view full table
Books for English
| | |
| --- | --- |
| Book Names | Download Link |
| Objective General English by S.P. Bakshi | |
| Competitive General English by Kirna Prakashan | |
| Perfect Competitive English by V.K. Sinha | |
| Lucent's General English by Lucent Publication | |
Scroll left or right to view full table
Books for General Awareness
| | |
| --- | --- |
| Book Names | Download Link |
| General Knowledge by Arihant Publications | |
| General Knowledge by Binary Karn (Lucent Publication) | |
Scroll left or right to view full table
Books for Numerical Ability
| | |
| --- | --- |
| Book Names | Download Link |
| Numerical Ability 18 Days Wonder by S. Chand | |
| Shortcuts in Quantitative Aptitude for Competitive Exams by Disha Publication | |
Scroll left or right to view full table
Books for Insurance Awareness
| | |
| --- | --- |
| Book Names | Download Link |
| Insurance Awareness: Basic Concepts and Tips for Interview by Gauri Sankar | |
Scroll left or right to view full table
Along with the books, candidates can also buy solved sample papers for practice. Solving previous years' questions papers is also useful as it provides an idea about the type of questions, level of difficulty, important topics, etc.
LIC ADO Preparation Tips
Now that you know about the exam pattern, syllabus, and books for the exam, you are all set to begin your exam preparation. Here are some tips and trick that will help you in the preparation and during the exam phase.
Make a time-table that fits into your daily routine. You have to make it a daily habit to study for the exam. While making the time-table, set goals on how much syllabus is to be covered on a weekly and monthly basis.
Take time out for each subject daily. Make a list of easy and difficult topics and set priority for studying them. Allot more time for studying difficult topics.
Make notes for important points while you are studying. These notes come in handy while revising.
Solve questions related to each topic after completing the topic. This will help you analyse your understanding of the topic.
Solve sample papers and previous years' question papers regularly to check your preparation level.
Subject-Wise Preparation Tips
We have also shortlisted some subject-wise preparation tips for helping the aspirants. Just take a look.
Numerical Ability - Numerical ability is all about practice. The more you practice, the clearer will be the concepts. Revise the formulas daily, they must be at your fingertips. Work on the problems which you find difficult, repeatedly.
Reasoning Ability - Just like Numerical ability, Reasoning ability also requires practice. There are some tricks and methods to solve complex questions quickly. Practice them rigorously. Focus more on the topics which are frequently asked in the previous years' papers.
General English - For the reading comprehensions, there is a trick to first read the questions quickly and then read the passage. This saves time as the questions are in your mind and you can find answers while reading the passage. Practice reading comprehension daily. Brush up on your grammar and vocabulary.
General Knowledge and Insurance Awareness - Mug up the static GK questions such as books and authors, awards, dates, etc. For current affairs, read the newspaper daily or follow a news channel. Reading the newspaper also helps in the English section.
Insurance - Clear the basic concepts and terminology. Check out previous years' question pacers for the type of questions and practice them regularly.
We hope that by implementing these tips in their preparation candidates will score high marks in the LIC ADO exam 2019.
Last-Minute Tips for LIC ADO Exam
These tips will help you during the last weeks or month before the examination.
Revision Tips
Candidates must finish preparing the entire LIC ADO syllabus at least one month before the exam so that there is ample time for revision. Here are the tips for revision:
Revise each topic daily. Don't keep everything for the last night before the exam.
Revise all tricks, formulas, and topics.
Make your strategy for approaching the question paper.
Appear for the mock test, analyse your performance, and re-appear.
Keep the marking scheme in your mind.
Self-Care Tips
You need to stay fit before the exam. So, do take good care of yourself.
Do not eat out. Eat home-cooked healthy food to keep your body light.
Practice yoga and meditation to maintain your calm.
Do exercise to keep your mind active.
Take proper sleep a night before the exam to wake up fresh.
Do not take stress and avoid negative thoughts before the exam.
Exam Day Tips
Carry all the requisite items (admit card, ID proof, etc.) to the exam centre.
Reach the examination centre on time.
Do not waste time by talking to other candidates during the exam.
Don't put a lot of time into one question if you are finding it difficult. Move to the next question.
Attempt the question you are sure about first.
Keep a check on time.
LIC ADO 2021 Overview
| | |
| --- | --- |
| Name of the exam | LIC ADO Exam |
| Exam conducting authority | Life Insurance Corporation India (LIC) |
| Official website | https://www.licindia.in |
| Name of the Post | Apprentice Development Officer (ADO) |
| Total vacancies | 8581 |
| Selection process | Preliminary, Main, Interview, and Medical Exam |
| Job location | All over India |
Scroll left or right to view full table
About LIC ADO
LIC ADO exam is conducted by the Life Insurance Corporation of India for recruiting at the post of Apprentice Development Officer (ADO). His job profile includes understanding the policy and identifying the area of sales. He mainly works as a sales supervisor. He is also responsible for hiring agents for selling LIC policies as well as training these agents. Performance analysis of agents and motivating the agents also comes under the work profile of a LIC ADO. Thus, his profile can be defined as a management cum marketing profile.