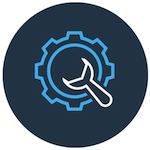 Top engineering colleges in Greater Noida
Engineering is one of the best courses that most of the most of the students like to pursue these days. The reasons are galore: bright future, handsome remuneration, social status, etc. But, what matters most to the students is the quality of engineering education. Greater Noida is a famous north Indian city, where top engineering colleges are located. They have become so famous that students from every nook and corner of the country come to get admission in these colleges.
The names of the noted colleges include the following:
IILM Academy of Higher Learning
It is one of the most sought-after colleges among the students. It is on the top of most students' tongues.
Its faculty: It has a strong faculty comprising highly qualified professors, who have in-depth knowledge in their respective subjects. They are very co-operative and encouraging to the students and spare no pains in teaching students.
Infrastructure: It has a grand eco-friendly building with optical fibre cable connectivity. The campus boasts three air-cooled lecture rooms. Two of them can accommodate over 300 students and the third one can accommodate 250 students. All the tutorial rooms and classrooms have Internet connectivity and equipped with audio-visual aids. It has a huge library with study materials in form of electronic, print and audiovisual format.
Gautam Buddha University, School Of Information And Communication Technology
It is an autonomous university that offers undergraduate and postgraduate degree programs in various disciplines—electrical engineering, mechanical engineering, computer science engineering etc.
Faculty: It has a team of nationally acclaimed teachers, who are research-oriented and have a scientific bent of mind. They take keen interest in teaching students and leave no stones unturned in bringing understanding to them.
Eligibility criteria for admission: The candidates seeking admission to B. tech courses should have completed 10+2 from with physics, chemistry, and mathematics. Apart from this, they need to have proficiency in the English language as the medium of education is English.
Sharda University, School Of Basic Sciences And Research
It is a private university, which was set up in 1996. Its chancellor is Pradeep Kumar Gupta. It has three campuses in Greater Noida, Mathura and Agra.
Various programs offered by it: It provides various B. tech. and M.Tech. in various disciplines—biotechnology engineering, civil engineering, aerospace engineering, electronics and communication, clouding computing and virtualization technology etc.
Mode of admission: In order to seek admission to undergraduate programs of this university, the applicants must have completed 10+2 from a recognized board and have attained 17 years of age on 31st December of the academic year. For seeking admission to postgraduate programs, the applicants must have completed graduation from a recognized university or college.
Shiv Nadar University, School Of Engineering
It is a large research-based university that offers academic programs at undergraduate, postgraduate and PhD levels. The university boasts of spacious and airy classrooms with Wi-Fi connectivity, well-equipped laboratory, smart classrooms, auditorium etc.
Faculty excellence: The quality of education depends on the faculty. The amazing thing about this university is that it has more than 193 world class teachers, who attained their education at top universities of India and abroad. Moreover, they have won both national and international level accolades that make them highly honourable and prestigious.
Research infrastructure: It has a huge research infrastructure, where budding scholars are encouraged to participate in various research and development programs. R&D has world-class scientific equipment that train young minds to become competent technocrats.
It is an ISO certified university, whose foundation was laid by Dr. Ashok K. Chauhan. It offers various courses including engineering. It is one of the top universities in the country. Admissions are made to this university on the basis of marks scored by the students in the entrance examination.
Various engineering courses: The University offers diploma and degree various branches of engineering—mechanical engineering, electronics engineering, civil engineering, automobile engineering, software development and computer science engineering.
How to seek admission?: Admission to undergraduate starts from March and for postgraduates from January. The applicants can get admission forms through both offline and online payment modes on depositing ₹ 1100.
---