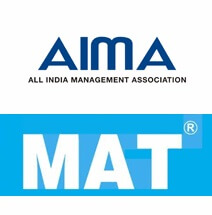 Choosing the best MAT colleges for an MBA course in Greater Noida
In today's economic era, an MBA course has cropped up as one of the most lucrative and rewarding careers for the students. As a result of this, most students prefer this course to other professional courses such as medical, engineering etc. The quality of MAT colleges also matters with regard to management course. Greater Noida is one of the well-developed cities in the country, where top MAT colleges are located. Some of the most sought-after ones include the following:
Accurate Institute of Management & Technology (AIMT)
It is private management and technology institute, which was set up in 2006. It is nestled in the lush green with high tech infrastructure. It is an ideal institute for academic pursuits. The classrooms are equipped with technological facilities such a Wi-Fi and various other modern tools to facilitate both teacher and students.
Academic and Training programmes: The institute offers two-year full-time MBA programme to graduates in any discipline. It has been developed with an innovative teaching methodology that meets the current economic scenario of the market.
Faculty: The faculty of the institute comprises competent associate and assistant professors, who are well-versed in their fields. They are specialized in marketing, information technology, human resource, finance, law, economics and mathematics. They all are psychologically trained to teach the students.
Vishveshwarya Group Of Institutions
It is a famous educational hub in Greater Noida. Its foundation was laid in 2000 and since then it has been imparting education to the students with purity and excellence. It has a wonderful infrastructure to entice the students.
Eligibility required for seeking admission: The selection to this institute is made on the basis of CAT, MAT, XAT, and UPSEE scoring. So, the students are supposed to score good percentile to seek admission to this prestigious institute. This college is one of the most famous MAT colleges in Greater Noida for MBA Admission.
Infrastructure/Facilities: The institute has a huge library comprising books of national and internal levels, cafeteria, where nutritious foods are made available to the students, hostels with spacious and airy rooms, gym for doing exercises, hospital for medical services in case of any injuries, Wi-Fi campus, shuttle service and laboratory.
IILM Academy of Higher Learning
IILM, the top business schools in the country, was set up 1st April 2001 to impart education in the field of both engineering and management. Its objective is to train young mind with the best knowledge including both technical and managerial so that they can contribute immensely to the economy of the country.
Educational programs: The institute provides a regular MBA course to graduates with a minimum of 50% marks in total, in any discipline. Apart from this, it also provides a dual course—BBA+MBA of five years duration to XII passed students, who are interested in making their careers in management during the early stage of their lives.
The advantages of joining IILM: The first thing is that this institute is located in hi-tech campus, which is absolutely safe and secure. It has highly qualified faculty comprising associated and assistant professors. There are separate hostels for both boys and girls, which are equipped with world-class facilities. Campus placement is organized for pass outs every year.
JRE Group Of Institutions
JRE is one of the best management institutes in Greater Noida that imparts a management program—MBA—to graduates. It is famous globally with regard to its quality education. As a result, students from different countries come to seek admission to this institute.
Faculty: The institute has a faculty of highly qualified teachers, who are pass outs from highly prestigious institutes of the country and abroad. Their personalities are so effective that students taught by them transform into multifaceted personalities and do wonders for their academic careers.
Administration: The administration of the institute is controlled by competent professionals to maintain strict law and order inside the campus. Violators of the law are punishable under certain sections as may be applicable. Complete safety and security is provided to students studying the hostels.
Bennett University
It is a world-famous university for management studies. It is in collaboration with an Ivy League business school located in New York, and with the Samuel Curtis Johnson Graduate School of Management at Cornell University. As of now, it is known as one of the best management schools in the world.
What is different about Bennett University?: The quality of management studies is different from other ordinary business schools. The amazing thing about it is that professors of Cornell University visit this business school to deliver their lectures to students. The foreign dialect moulds the personalities of budding managers differently.
Management programs and curricular activities: The University provides both BBA and MBA programs to the deserving students. The former is meant for undergraduates, whereas the latter for graduates. Apart from this, extracurricular activates are organized in the university such as debates, contests, tours etc. for the overall development of the management students.
Shiv Nadar University
It is a private university which is owned by Mr Shiv Nadar, the chairman of HCL. It is spread over an area of 286 acres of land. It is approved by both All India Council of Technical Education and University Grants Commission.
How is admission made to an MBA course? Admission to this course is not as easy as a cakewalk. It is made on the scores gained by students through CAT/ CMAT/ NMAT/ XAT/ GMAT/ SMAT. Indubitably, these exams are tough and only brilliant and quick-witted students can qualify them.
Quality education imparted: The faculty of the university comprises highly qualified professors, who have doctorates in their respective fields. With their excellent communication skills, they teach students in such a conducive fashion that they reach the core of their problems.
Amity University
This university is first of its kind to be certified by ISO. It offers education through both distance and regular learning in various streams—engineering, law, management, anthropology, medical science etc. With regard to an MBA course, it is very famous in Greater Noida. The amazing thing about it is that it is counted among best universities of the country.
Infrastructure: The University has world-class infrastructure. It has air-conditioned amphitheatre style classrooms for students. The libraries have uncountable books, periodicals and journals that meet the requirements of both academy and research. Very high security is provided to students to prevent them from facing any untoward incidence.
World-class faculty: The faculty comprises highly qualified professors, who are famous on the global level. They have experience of teaching in top business schools of the world. The faculty is led by vice chairman of AICTE, former chairman of UGC.
Delhi Technical Campus
It is a leading institute, which is sprawled over 12 acres of land and has a hi-tech campus. It has a faculty comprising highly qualified lecturers, associate professors, assistant professors and professors. All of them have vast experience in their receptive subjects.
MBA program: The institute offers a two-year full-time MBA degree, which is designed to equip students with strategic knowledge and skills, which prepares aspirants of management to handle economy of an organization boldly and strongly. This professional course is a blend of theoretical and practical knowledge. It exposes students to world-class management education that trains them fully to cope with the problems at the global level.
The chief facets
The chief facets of the university include well-furnished laboratories, industry-oriented teaching access, well-organized cafeteria, metro connectivity, reputed & dedicated faculty and personality enhancement.
International Maritime Institute
It is a private college, whose foundation was laid in 1991. Apart from offering marine engineering course, it offers an MBA course in shipping and port management course. It has an amazing infrastructure and faculty.
Programme structure of an MBA course: The institute offers two-year full-time MBA to graduates with at least 50% marks in any discipline from any recognized university or college. There are two semesters each in the first and second year of the program. First and third semester programs are classroom teaching and the fourth semester involves job training of maritime activities.
Facilities provided: The institute provides various facilities to its students so that they can easily cope up with their academy—well-equipped laboratories, an auditorium, a gym, a sports complex, separate hostels for boys and girls and a library.
IEC Group Of Institutions
It is a private engineering and management college, which is affiliated to Mahamaya Technical University. The foundation of this college was laid in 1981. It has wonderful infrastructure and facilities for the students.
Eligibility required for seeking admission: For seeking admission to its PG degree—MBA—which is of two-year duration, candidates should be graduate from a recognized university and have cleared CAT, MAT, XAT or ATMA with good scores. The selection is made through merit list. This college is also known as one of the best MAT colleges in Greater Noida for MBA Admission.
Innovative teaching: The classes are conducted by highly qualified professors who have sound knowledge in their respective subjects. Both theory and practical classes are conducted for the better understanding of the students.