CBSE Class 12th Date Sheet 2019 – Official Notification Released for Practical Examination
The Central Board of Secondary Education (CBSE) has released an official notice (dated 18th December 2018) for the class XII Practical Board Exam on the official website. The notification is released for informing the heads of CBSE affiliated schools about the conduct of the practical examination.
As per the official notice, "practical examinations for eligible regular candidates are held from 16th January to 15th February each year."
Practical Exam Schedule
If the number of students to appear in the practical examination exceeds 20, the exam should be conducted in two sessions.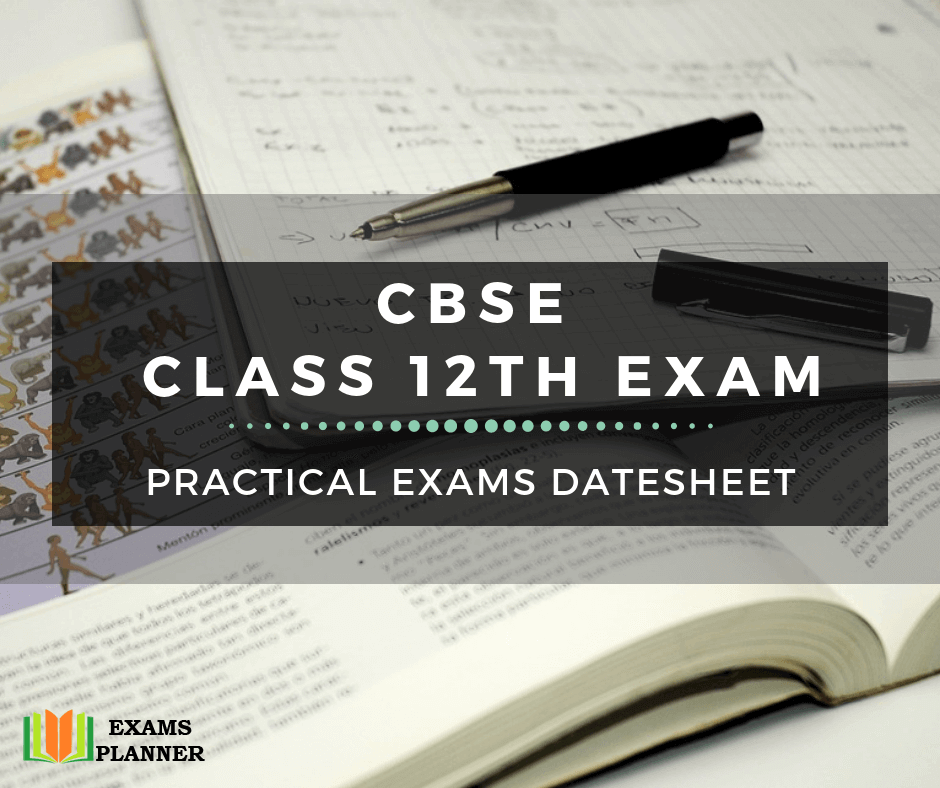 Practical Exam Dates for Allahabad
The CBSE practical exam dates for Allahabad are different as it will clash with the Kumbh Mela celebration. The practical exam will begin from 1st January 2019. The official notice reads, "For 2019 examination, practical examinations will be held w.e.f. 16.01.2019 to 15.2.2019 except in the city of Allahabad where it will commence w.e.f. 01.01.2019 on account of Kumbh Mela celebrations."
Examination for Skill-Based Subjects
For skill-based subjects and other subjects which are opted by only a few students, the examination will commence in the second half of February. The practical examination for these subjects will commence in the first half of the month.
Practical Exam Marks
"The marks should be uploaded on the date of examination from the school where the practical examination will be conducted by an external examiner" states the official notice.
Scholarship for Class 9th - 12th Students - Apply Now

CBSE Board Exam Date Sheet
CBSE has not released the date sheet for Main/theory exams for class 10th and 12th yet. However, it is expected to be released in the month of December. The board exams are expected to begin from March 2019. Students, who are to appear for the CBSE board examination in the year 2019, are suggested to keep a check on the official website for updates.