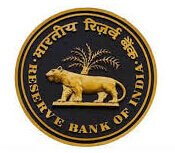 RBI Grade B Recruitment 2022 - Complete Syllabus for Phase-I and Phase-II Exam
Reserve Bank of India (RBI) conducts a national level exam for the recruitment of Grade B officers. It is a highly esteemed post for which numerous candidates apply every year. RBI is the apex bank of India and jobs in this bank are highly sought-after by graduate students. The exam is scheduled to be conducted in the month of June 2022. Candidates can check out the RBI Grade B Officer syllabus here.
The selection for RBI Grade B officer is done through:
Online examination
Interview
The online examination comprises of two-phase examination viz. phase-I and phase-II. The phase-I paper comprises of General Awareness, Quantitative Aptitude, Reasoning, and English Langauge. And, phase-II comprises of Paper-I (Economic and Social Issues), Paper-II (English Writing Skills), and Paper-III (Finance and Management). Here is the detailed syllabus for Phase-I and Phase-II examination.
---
RBI Officer Grade B Syllabus for Phase I
Reasoning - Inequality, syllogism, coding-decoding, data sufficiency, Machine input-output, linear arrangement, circular arrangement, scheduling, multistory building/floor puzzle, verbal reasoning, ordering & ranking, arrangement & pattern, blood relation, and direction & distance.
Quantitative Aptitude - number series, data interpretation, data sufficiency, geometry and mensuration, ratio and proportion, percentage, time, speed & distance, time & work, mensuration, mixture & alligations, para jumbles, fill in the blanks, para completion.
English Language - reading comprehension, grammar, vocabulary, error spotting, para completion, para jumbles.
General Awareness - Banking & Financial awareness, economic news, static awareness, current affairs.
RBI Grade B Syllabus for Phase II
Paper-I (Economic and Social Issues)
Growth and Development – Measurement of growth: National Income and per capita income, Poverty Alleviation and Employment Generation in India, Sustainable Development and Environmental issues.
Economic Reforms in India – Industrial and Labour Policy, Privatization, Monetary and Fiscal Policy, Role of Economic Planning.
Social Structure in India – Multiculturalism, Urbanization and Migration, Gender Issues, Demographic Trends, Social Justice: Positive Discrimination in favour of the underprivileged, Social Movements, Human Development, Indian Political System, Social Sectors in India, Health and Education.
Globalization – Opening up of the Indian Economy, Export-Import Policy, Balance of Payments, International Economic Institutions – IMF and World Bank. WTO – Regional Economic Co-operation.
Paper-II (English Writing Skills)
Questions are framed to test the candidate's writing skills and understanding of the topic.
Paper-III (Finance and Management)
Finance - Financial system - RBI, Indian banking system, SIDBI, NABARD, EXIM, NHB, etc., regulators of banks, financial markets, risk management in the banking sector, Changing Landscape of Banking sector, Basics of Derivatives: Forward, Futures and Swap, Recent Developments in the Financial Sector, Public Sector Reforms, Portfolio Investment, Disinvestments, Alternate source of finance, Public-Private Partnership, private and social cost-benefit, Financial Inclusion- use of technology, Corporate Governance in Banking Sector, the role of e-governance in addressing the issues of corruption and inefficiency in the government sector, inflation: definition, estimates, consequences, remedies: WPI, CPI - components and trends, the union
Budget - Direct and Indirect taxes; GST, Thirteenth Finance Commission and GST, Non-tax sources of Revenue, Fiscal Policy, Finance Commission, Fiscal Responsibility and Budget Management Act (FRBM).
Management - Nature and scope, management processes, organisation, planning, directing and controlling, staffing, the role of a manager in an organisation, leadership: styles, the task of a leader, leadership styles, leadership theories, successful leader versus effective leader. Concept of human resources, goals of HRD, performance appraisal, potential appraisal and development, feedback and performance counselling, career planning, rewards, employee welfare, training and development. Motivation, Morale and Incentives - theories of motivation, concept of morale, factors determining morale, the role of incentives in building up morale. Communication - communication channels, steps in the communication process, oral versus written communication, upward, downward, and lateral communication, verbal versus non-verbal communication, barriers to communication, the role of information technology. Corporate Governance - factors affecting corporate governance, mechanisms of corporate governance.
Check out the complete syllabus in the official notification.