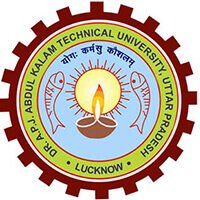 Uttar Pradesh State Entrance Examination or UPSEE is an annual state-level entrance examination conducted for admission into courses like Engineering, Architecture, Pharmacy, and Management in Uttar Pradesh. The exam is conducted by Dr. A.P.J Abdul Kalam Technical University (AKTU) which was formerly known as Uttar Pradesh Technical University (UPTU). UPSEE Entrance Exam is conducted for admission to both First Year and Lateral Entry to the following courses:
First Year of B. Tech /B.Arch./B.Pharm./ BHMCT/ BFAD/ BFA/ MBA /MCA
Second Year of B. Tech./B.Pharm. /MCA (Lateral Entry)
Every year lakhs of candidates appear for the UPSEE exam which makes it tough to crack. And, the vast syllabus adds to the competitiveness of the exam. In order to prepare for such an exam, it is recommended to be well aware of three things: Syllabus, Pattern and good Study Material.
A candidate can know about the syllabus by referring to official information brochure and pattern by referring to previous years question papers. However, to know about the good study material for UPSE entrance exam preparation, the following suggestions can be considered for better preparation. The below-mentioned study material for UPSEE entrance exam is recommended by experts and previous years' successful candidates.
Best Study Material for UPSEE Entrance Exam Preparation
PHYSICS UPSEE ENTRANCE EXAM STUDY MATERIAL
CHEMISTRY UPSEE ENTRANCE EXAM STUDY MATERIAL