Class 12th is a crucial juncture in your academic life. Your foray into any field will have a lifelong effect on your career. So you should venture cautiously. Also, it will be wise to consider all available options before exercising your will in favour of any particular career option. One common suggestion is to select the option which interests you. But what if, the job options related to your interest are less. So your decision should be practical and rational too. After all, it's a decision for life. A career option should be evaluated from the long-term perspective and on multiple counts. You should keep in mind several factors such as job opportunities, growth in the sector, average salary, the value of experience and the level of competition while taking career decision.
To make things easier, here is the list for students with PCM (Physics + Chemistry + Mathematics) subject combination. These are the top 10 professional courses for a PCM student after class 12th.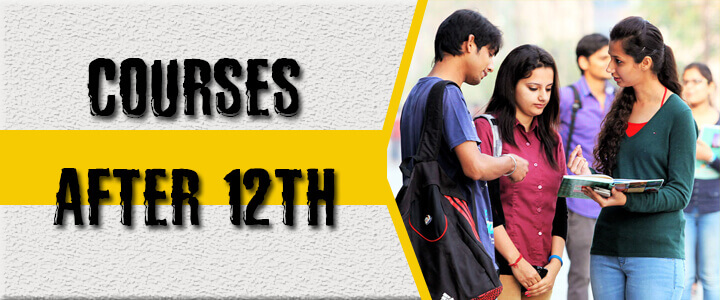 Top 10 PCM Courses after 12th -
Engineering courses (B.E. and B.Tech.)
Architecture (B.Arch.)
Commercial Pilot course
Merchant Navy courses
Bachelor in Computer Applications (B.C.A.)
Bachelor in Pharmacy
Career in Physics
Career in Mathematics
Career in Defense
Engineering Courses
Engineering courses are among the largely opted courses for which Physics, Chemistry and Mathematics subjects' holder in class 12th with securing a minimum aggregate of 50% at the HSC level is the eligibility requirement. Huge diversifications of the engineering courses and endless opportunities in the job market drive lakhs of candidates into it every year.
A student can prepare for the JEE Main entrance exam to get admission to the top-ranked IITs (Indian Institutes of Technology). Besides, there are numbers of private and government engineering colleges to pursue B.E/B.Tech courses. Some popular branches of engineering are computer science, civil, mechanical, electrical, IT, petroleum, and agricultural. One can easily get a job after completing B.E /B. Tech. The average starting salary of an engineer is 3 lakhs per annum.
BE (Bachelor of Engineering)/ BTech (Bachelor of Technology) is a professional undergraduate degree awarded after completing four years of academic study in the field of engineering.
What are the courses available in Engineering Field?
One can pursue engineering courses at diploma level, undergraduate level, postgraduate and doctoral levels.
Diploma Course leading to Diploma in Engineering (3-Year Course)
Undergraduate Course leading to B.Tech Degree (4-Year Course)
Postgraduate Course leading to M.Tech Degree (2-Year Course)
Doctoral Course in Engineering (3-Year Course)
Architecture Course
If you are attracted to the architectural marvels around the world, this is the path for you. The architecture programme includes learning planning and designing building structures. It is a science and art of drawing, planning, implementing and construction of housing structures. The duration of the course is 5 years.
It is and lucrative degree programme and the course focus on various aspects like Interior design, rural and urban planning, landscape architecture, building architecture, construction management, transportation planning etc.
Candidates who have completed Class 12th in PCM and interested in this course can apply to colleges that offer this course.
With rapid urbanization, there are a lot of opportunities for architects. They can find employment in the government as well as the private sector. The work of an Architect includes designing and restoration of buildings such as residential buildings, malls, restaurants, complexes, etc. You can appear in the national level examination NATA (National Aptitude Test in Architecture) conducted by the Council of Architecture, for getting admission in this course. The average starting salary of an architect is 5-6 lakhs per annum.
After the completion of the B.Arch course candidates can pursue a diploma in a specialisation like Diploma in interior design/ landscape design for career growth.
Commercial Pilot Course
If you have been that science student, who always wished for an adventurous life and possess speedy, calculative and high analytical mind, then becoming a Commercial Pilot can be the best option for you. You can try to get admission into Government College like IGRUA (Indira Gandhi Rashtriya Uran Academy) where fees are reasonable. There are many private colleges where you can learn to fly, but fees charged are often very high. The average starting salary of the commercial pilot is 1 – 1.50 lakh per month.
If you want to enrol for the Commercial Pilot Course then the duration is mostly 12-18 Months and eligibility is 10+2 or its equivalent with a minimum of 50% marks in Mathematics and Physics. A fitness certificate from a designated medical practitioner will be necessary while for the issue of CPL License, Class I Medical would be necessary. Pilot Training comprises of two parts. Ground Training and Flying Training! Ground Training covers the theory subjects of Air Regulations, Aviation Meteorology, Air Navigation, Aircraft Technical Subjects, and RTR(A).
Merchant Navy
Merchant navy is not a job rather a passion to pursue. If you are passionate about sea life, then this is the best course to opt for. You will get the opportunity to see the world, enjoy a variety of food, know different cultures, and earn a high salary as well. The average starting salary in the Merchant navy is ₹ 70 – 80,000 per month. You can become captain, navigation in –charge and Assistant captain.
Many courses get you entry into the merchant navy field. Marine engineering, nautical science, ship maintenance courses, etc. are courses that will get you good in the merchant navy. This is one of the most high-paying professions in the country. You can enquire about the various courses available for the merchant navy and choose accordingly.