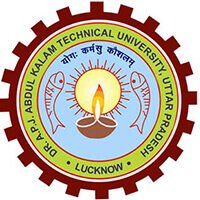 Every year, Dr. A.P.J Abdul Kalam Technical University conducts UPTU exam in Uttar Pradesh for admission to courses like B. Tech., B. Pharm., B. Arch., BHMCT, BFA, BFAD, MCA, MBA, and MAM. Many aspirants appear in the UPSEE Examination to get the golden ticket to their dream colleges. However, only a handful of candidates are able to realize their dream while others wait for the next year to get admission. Well, if you are also among such less fortunate who are struggling to make through the UPSEE Exam, then the following tips can help you in realizing your admission to your preferred college.
Important Success Tips for UPSEE Exam Preparation:
1. Be Positive and Confidence
Firstly, you need to believe in your abilities and keep a positive frame of mind for the preparation of UPSEE Exam. Doubting on your abilities or keeping a negative approach will lower your confidence. Just remember that every battle is first won in the mind. So, in order to keep yourself confident and positive, try to be around people who understand your aspirations and encourage you to realize your dream.
2. Know your Syllabus and Follow Right Study Material
The next step in the preparation of UPSEE Exam should be to know thoroughly about the syllabus of your exam and also arrange good study material. Once you are aware of the syllabus and have right study material for it, make a weekly time table and follow it strictly. After every week, evaluate your performance and weak areas and accordingly schedule your time table for the next week.
3. Understand the Exam Pattern
Being aware of the exam pattern is very important for the preparation of UPSEE examination. Familiarize yourself with the UPSEE Exam test papers so that you can be mentally prepared as what sort of question paper you are going to get in the examination hall.
4. Time Management
As you have to prepare for multiple subjects to crack UPSEE Exam, it is necessary to allocate equal preparation time to all the subjects. And this is where time management comes. As all the subjects i.e. Physics, Chemistry, and Mathematics carry equal weightage in the UPSEE Exam, you need to give them equal importance during preparation. However, if you are better at any subject to compare to others, you can cut its time a bit and dedicate it to the weaker subject.
5. Good Study Material
Having a good study material is another very important aspect for the preparation of UPSEE Exam. And, as there is a plethora of textbooks available in the market for UPSEE Exam preparation, getting confused in selecting the right one is quite common. Instead of searching here and there, you can refer to the following textbooks to prepare for the UPSEE Exam.
Physics
Chemistry
Mathematics
The above-mentioned success tips for UPSEE Exam preparation will work only if you follow them dedicatedly and with discipline. Remember to have utter faith in your abilities and preparation to crack the UPSEE Entrance exam.