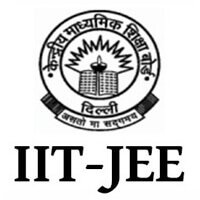 Examsplanner February 9, 2017: Those candidates, who have applied for the Tripura JEE exam 2017, now have to wait until May to take their exam. The TBJEE (Tripura Board for Joint Entrance Exam) has rescheduled the exam, and it will be held on May 3rd and May 4th, 2017. The Tripura JEE is conducted for various undergraduate courses in engineering. It has been postponed by the Tripura Board owing to a clash of exam date of the Tripura JEE with the Class 12th Bengali Paper of the CBSE (Central Board of Secondary Education).
Earlier the Tripura JEE was scheduled to be held on April 26th and 27th, 2017. But after the announcement of a new timetable for the CBSE Bengali exams by the AISSCE on April 27th, 2017 which coincided with the Tripura JEE, the board decided to reschedule the JEE exam.
On May 3rd, 2017, Physics and Chemistry papers of Tripura JEE exam will be conducted in two sessions. From 11 am- 1 pm the Physics paper and from 2 pm - 4 pm Chemistry Paper exam will be held. On May 4th, 2017, the Mathematics Paper exam will be conducted from 11 am- 1 pm.
Following the postponement of the Tripura JEE entrance exam, there is likely hood of delay in the publication of the answer key by the JEE. This, in turn, will also delay the date of receiving feedback on the answer key. There are speculations that exam dates of other state level exams will also be affected. But so far there is no hearsay about it.