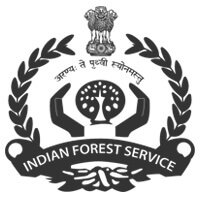 UPSC IFS Mains 2019 DAF II Online application is out at the official website. Check UPSC IFS interview schedule here.
The Union Public Service Commission, commonly known as UPSC has issued the Detailed Application Form (DAF) II for the eligible candidates who have successfully passed the Indian Forest Services (Main) Examination 2019. Earlier, past week the exam conducting body i.e. UPSC has uploaded the IFS Mains examination results 2019 for all the meritorious candidates who had appeared in the exam. For all the stupendous candidates out there, who had cleared the IFS mains 2019 examination, can check the online DAF II by exploring the official website link i.e. upsc.gov.in.
However, candidates need to know that the online application link for UPSC IFS Mains 2019 DAF 2 will remain active from 21st January 2020 to 28th January 2020. Interested one's can apply online by following the instructions given below.
Download UPSC IFS Mains 2019 DAF II Online Application –
Visit and explore the official website of UPSC.
Now, tap on the link given to download DAF II for IFS (Main) 2019 exam.
In the next screen, click on the link given adjacent to Indian Forest Services (Main) examination, 2019.
Enter your communicating credentials to complete login.
Your DAF II for IFS (Main) 2019 will appear on the screen. Then follow the instructions to complete the process.
UPSC IFS Main 2019 Exam: Check Interview Schedule
As per the officials the UPSC IFS Interview Round 2019 is scheduled to be performed from 10th February 2020 to 14th February 2020 at the office of Union Public Service Commission. The interview round will all set to conduct in two shifts. i.e. Morning and Afternoon. Candidates can check the list of shortlisted roll number who are qualify to appear for the personality test on the authorized website of UPSC i.e. upsc.gov.in.
All those candidates who have been selected for UPSC IFS Interview round, it's mandatory for them to indicate the order of preferences of Zones/Cadres in the on-line Detailed Application Form-II (DAF-II) before the initiation of the personality/interview round.
UPSC IFS Mains 2019 DAF II Online Application – Required Documents
Candidates who have been shortlisted for interview will have to produce or upload important documents in the online detailed application form available at UPSC site. The documents are as follows:
Documents or certificates for higher education
Achievements in different fields
Service experience
OBC Annexure (for OBC category only)
EWS Annexure (for EWS category only)