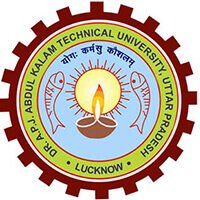 AKTU Ties with IIT Kanpur for Introducing Online Courses through NPTEL
AKTU ties with IIT Kanpur for introducing online courses through NPTEL. The course will be launched on 10th February.
05th January 2018: With an aim to promote the Central Government's initiative to push online courses, Dr. A.P.J. Abdul Kalam Technical University (AKTU) has tied up with IIT Kanpur. For this, the University will be introducing NPTEL (National Programme on Technology Enhanced Learning) chapters in as many as 278 engineering colleges affiliated to it.
About NPTEL
NPTEL (National Programme on Technology Enhanced Learning) is a consortium of seven IITs (Delhi, Mumbai, Guwahati, Kharagpur, Kanpur, Chennai and Roorkee) and IISc (Indian Institute of Science). It provides e-learning through online video courses in Science, Engineering and Humanities streams.
On pilot basis, one course i.e. non-conventional energy resources will be made available through Massive Open Online Courses (MOOCs) as an open elective for final year engineering students.
According to Prof. Vineet Kansal, Dean for Undergraduate courses, AKTU, the online lecture for non-conventional energy resources is being prepared by IIT Chennai professor. The course will have three credits and will be of 40 hours duration. NPTEL will offer audio-visual study material online so it is not compulsory for students to sit in the classroom. They can take the lectures online anytime, anywhere. Study material will be provided in both Hindi and English languages along with subtitles for easy understanding.
Prof. Kansal also said that there will be weekly assignments. The online course will be launched on 10th February 2018.
This project is a part of a MoU which is signed between AKTU and IIT Kanpur. It also involves activities in content creation, teaching, research & development in the fields of mutual interest. According to the agreement, IIT-K will provide technical training and curriculum based education for AKTU students through open online courses under schemes such as NPTEL. AKTU will identify the courses to be designed and also select the experienced faculty who will be assisting the IIT Kanpur faculty in designing the courses as per the specific needs of university courses.
Also, the agreement states that IIT-K will also initiate training programs, workshops and short-term courses for AKTU affiliated college teachers in integrated online and offline mode. Both the institutes will jointly carry out research in the field of technology enabled education delivery methodology and tools.