Indian Administrative Service (IAS) is one of the most prestigious career options dreamt by many in India. Not only prestigious, it is also one of the toughest competitive exams conducted by Union Public Service Commission (UPSC) for the recruitment of officers for different Indian Administrative civil services. IAS is the highest ranked administrative post among the other services such as Indian Forest Service (IFS), Indian Police Service (IPS) etc.
Because of being a highly respectable and authoritative position, millions of applicants appear for the exam, but only a few are able to realize their dream. Cracking an exam of such a level requires utmost perseverance, preparation, and planning. While some believe in taking coaching to prepare for IAS exam, others stress more on self-study than joining any special classes.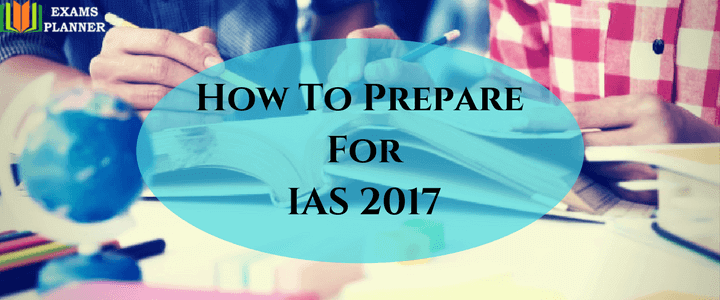 For those who believe or can afford coaching classes for IAS exam preparation should make the most of the opportunity, however, those looking for suggestions to prepare for IAS exam without coaching can consider the suggestions provided in this post.
Guide to Prepare for IAS Exam without Coaching
Each year, there is at least one candidate who not only just cracks the IAS exam without coaching, but also achieves a rank among the toppers. Such candidates prove that coaching is not the solution but only your own preparation which makes the difference. Though coaching is not at all a wrong option to prepare for IAS; but whatever they teach in classes or the way they teach it, all that can also be done at home by self-preparation. This not only helps in saving time and resources but also lets you utilize it for further preparations. However, preparation for IAS without coaching needs firm determination, dedication, and discipline. Moreover, starting as early as possible like after 12th can help you build your general awareness and greatly outshine in the exam and eventually interview. Following are some essential tips that can help you prepare for IAS exam without coaching.
Know about the UPSC syllabus, IAS books, and latest pattern.
Plan your time efficiently and be disciplined in following the routine you set.
Don't try to mug up everything. Do selective study but be thorough in those parts.
Have a good combination of self-made notes and books.
Remember to take mock tests at regular intervals to analyze your position.
Make mindmaps on a regular basis to enhance your memory.
Read the success story of candidates who cracked the exam without coaching. Try incorporating their method of preparation in your routine.
Take help of online videos and applications. Browse good websites that provide useful stuff related to IAS exam.
Examine last year exam paper and understand the pattern.
Have a separate room for studying and keep it free of stuffs that hamper concentration.
Follow a healthy diet and include some mild exercise in your routine to keep your mind sharp and active throughout the study time. This is especially for those who are working.
Take a proper amount of sleep and power naps in between the long hours of self-study.
Keep yourself updated with the regular news to prepare for current affairs.
Start giving IQ tests and understand about logical reasoning.
Join online test series for regular practice.
Subscribe to newspaper and magazine. Read articles and blogs with understanding.
Include memory techniques that help boost your learning.
Keep a positive attitude and have utter confidence in yourself that you can clear IAS exam without coaching.
Conclusion: In the end, remember that no coaching center or institutes or online websites can make a candidate an IAS officer like they claim in misguiding advertisements. It's only your preparation is what outweigh others for that dream position. So, have complete faith in you, fill yourself with positive and start gearing for your IAS exam. All the best!
Also Read :