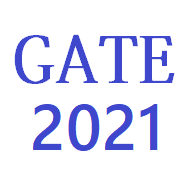 With GATE Exam 2018 scheduled in the month of February 2018, you must have started the preparations for the exam. The exam demands sincere dedication and a lot of hard work. It is important to have a strong preparation strategy which covers building basic concepts, solving question papers, appearing in mock tests and analyzing performance. And, one more which is indeed the most important one, finding right study material.
We are providing the list of best reference books for GATE 2018 Civil Engineering. Civil engineering (CE) is among the popular disciplines for the Graduate Aptitude Test in Engineering (GATE). Students from the CE discipline looks upon GATE examination for recruitment in Public Sector Undertakings (GATE score is considered for recruitment) and for higher studies in their field.
Here is the list of Civil Engineering books for GATE 2018
Engineering Mathematics
Higher Engineering Mathematics by B. S. Grewal
GATE Engineering Mathematics for all Streams by Arihant Publications
Advanced Engineering Mathematics by Erwin Kreyszig
Engineering Mechanics
Mechanics for engineers (statics & dynamics) by Beer & Johnson
Soil Mechanics and Foundation Engineering
Soil Mechanics & Foundation Engineering by Gopal Ranjan & Rao, Venkata Ramaiah, S. K. Garg, B.C. Punmia
Concrete Structures
RCC Designs by Dr B.C. Punmia, Ashok Kumar Jain, Arun K.s Jain
R.C.C. Design- Reinforced Concrete Design by Devdas Menon and S. Pillai
Fluid Mechanics and Hydraulics
Fluid Mechanics and Fluid Machines by Modi & Seth, R. K. Bansal, A.K.Jain K.Subramanyam, Jagdish Lal.
Structural Analysis
Theory of Structures/ Analysis of Structure by S. Ramamurtham, L.S. Negi & Jangit, Gupta & Pandit, C.S. Reddy
Transportation Engineering
Highway Engineering: Khanna & Justo, Kadiyali
Railway Engineering: Saxena & Arora
Airport Engineering: Saxena & Arora
Solid Mechanics
Strength of Materials /Mechanics of Structure by Gare & Timoshenko, E.Popove, L. Singer, B.C. Punmia
Mechanics of material by Beer & Johnson
Construction Materials and Management
Construction Planning & Management by B.C. Punmia
Environmental Engineering
B.C. Punmia (Part I & II)
S.K. Garg (Part-I & II)
Peavy, Metcalf & Eddy
Steel Structures
Steel Structures: Design and Practice by N. Subramanian
Limit State Design of Steel Structures by S.K. Duggal
Design of Steel Structures by L.S. Negi,
Apart from your technical subject, you should also prepare well for General Aptitude. Practice last years' GATE question papers to get familiar with the exam pattern.
Also Read: