IGNOU introduced free education for transgenders with an aim to provide educational opportunities and thus create better livings.
24 July, 2017: The Indira Gandhi National Open University (IGNOU) has enrolled 661 transgender students in various courses after the 'Others' category was introduced in the admission form in the year 2012. Bachelor Preparatory Programme (BPP) designed for those who haven't completed their class 12 is receiving the highest number of applications.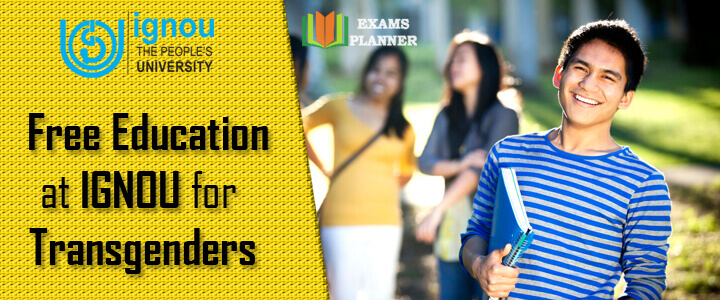 IGNOU has now announced free education for transgenders from this year and has received 100 applications till now. This initiative was announced earlier this month during the 22nd Prof G Ram Reddy Lecture by the Vice Chancellor Ravindra Kumar.
As per reports from India Today Education, Dr Ekta Sharma, Assistant Regional Director, IGNOU RC Delhi III said; "Transgenders live a secluded life as they are not accepted by their families, in particular and society in general. They spend their life in their own small community, struggling for their existence throughout life. Giving them educational opportunities will support them in earning their lively hood in a respectable manner and also for their social mobility,"
The free education initiative was taken for more than 40000 transgenders in the state who don't have necessary qualification and thus loose on good jobs.