DU released anti-ragging and women safety measures from the new academic session starting from 20 July, 2017.
The Delhi University 2018 academic session is all set to start from 20 July, 2017 and the university has done some additional preparation for keeping the campus ragging-free.
At a Proctorial meeting with DTC officials (Delhi Metro and Delhi Police), decisions to make the campus safe for women (women-friendly) were taken. Subsequently, the Delhi University release states; "The Delhi Metro has been requested to make announcements in trains and stations about the varsity being intolerant towards ragging."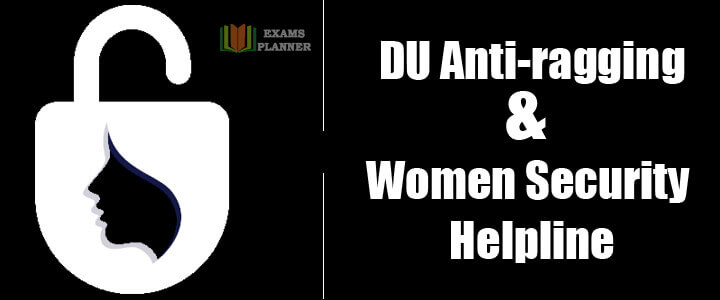 Measures taken by the University
Anti-Ragging
Sensitive areas in the campus are put under electronic surveillance.
Students are asked to file undertakings from their parents stating that their wards will not indulge in ragging and other similar activities. This undertaking is required to be submitted at the time of admission.
Women police personnel (in plain clothes) will be deployed in the university premises to check ragging and eve-teasing.
Women Security
Two control rooms; each in North and South campus will be set up from 20 July to 2 August for smooth induction process.
All colleges to get police picket points. Special assistance will be provided to woman colleges.
Graffiti and Sensitive posters will be put on walls.
Unauthorised entry of outsiders in hostels is prohibited.
Special Police Unit for Women and Children (SPUWAC) will deploy female police with special training in martial arts in the university premises.
Students are asked to cross check their PG accommodations for police verification.
Student Helpline
Students can file the complaint against eve-teasing and ragging through following options:
National Anti-Ragging Helpline

1800 180 5522

Joint Control Rooms:

North Campus
South Campus

27667221

24119832

PCR Van

Call 100

University Information Centre

155215, 27006900 (Monday to Friday)

Email Address