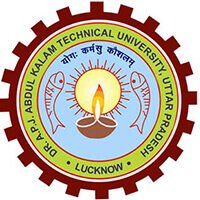 To crack UPSEE Entrance examination is not everyone's cup of tea. Each year, lakhs of aspirants try to clear UPSEE Entrance Examination, however, only a few are able to make through the exam. While some are unable to crack due to lack of speed or preparation, others are unable to clear because of lack of confidence and negative approach. If you are also among such aspirants who don't know how to prepare UPSEE entrance examination, you can consider the following tips and tricks to crack UPSEE Entrance Exam.

Tips & Tricks to Crack UPSEE Entrance Exam:
1. Always Think Big to Crack UPSEE Entrance Examination
To get success in cracking UPSEE entrance examination, you need to fuel yourself with motivation. The bigger your goal, the bigger is your success. Motivation is an essential factor as it encourages you for commitment, which in turn makes you fervent to just make it happen.
2. Remember! Every Battle is first Won in the Mind
Most of the candidates leave preparation in the middle and later pay for the consequences. Giving up on yourself is a negative approach and should be avoided. You need to be mentally focused and should keep a positive frame of mind.
3. Know What You Need to Know about the UPSEE Entrance Examination
You should know where you stand and what you need to make through this exam. Prepare yourself mentally and physically. Know everything about the UPSEE Examination such as eligibility criteria, syllabus, exam pattern, reservation policy, exam date etc.
4. Collect the Right Study Materials to Crack UPSEE Entrance Examination
Once you have gathered all the important information related to the UPSEE entrance examination, it is time to collect right study materials to start your preparation. Ask your teacher, seniors and browse the internet to know about the best study material for UPSEE entrance examination.
5. Thorough Planning and Strict Execution
Remember! "A goal without a plan is just a wish". In order to clear an exam of such a huge level, having a thorough plan is indispensable. So, plan your preparation after analyzing your strength and weakness. Only you know yourself better, so plan your strategy accordingly and execute it wholeheartedly.
6. Learn to Manage Time to Crack UPSEE Entrance Examination
Due to so much of time constraint, you should learn to manage time so that you can attempt the complete question paper. To enhance your timing, the best way is to practice as many most test papers and previous years' questions papers as you can. Doing so will not only improve your problem-solving speed but also help you evaluate your preparation and build your confidence.
7. Keep a Your Excitement and Anxiety in Control
In a crucial exam like UPSEE entrance exam, it is mostly about how good you are handling your temperament. Over excitement and anxiety is one of the reasons for not being able to clear UPSEE entrance examination.
8. Have Faith and Keep a Positive Approach
It is normal to get nervous when the exam gets nearby. Many candidates start doubting on their preparation and start losing confidence. And, this is what leads them to failure. So, it is strongly recommended to have utter faith in your preparation and be among people who encourage you and believe in you. Doing so will help lower stress and boost confidence.
9. Don't Just Start Attacking
Remember! "Haste makes waste". Instead of just going behind questions thinking the time pressure, it is recommended to keep your head cool and read each and every question carefully before answering them. Most of the questions in UPSEE entrance exams are tricky and this where many candidates lose marks. So, try to understand the question and answer it accordingly.
10. Don't Lose Hope
If you find that the question papers are not up to your expectations, don't lose hope as most of the other candidates would also be feeling same. Just try to attempt as many questions as you know and after that, you can try guessing answers for the rest of the questions. This is suggested because UPSEE entrance examination doesn't have negative marking criteria. So, you can try your luck to crack UPSEE entrance examination.
However, incorporating these tips into your planning will surely help you crack UPSEE entrance examination with flying colours.