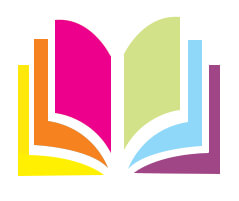 Institute of Management studies (IMS) Ghaziabad
The IMS Society Ghaziabad has the flagship institute names as IMS Ghaziabad or Institute of Management studies, Ghaziabad about 28 years old. This is one of the oldest institutes in north of India. This is one of the premium institute accredited 'A' Grade Institute by NAAC (National Assessment and Accreditation Council).
IMS Ghaziabad has been in the list of best management institutes of India since a long while. It also has been ranked as the 2nd among Top Private B-Schools in U.P by CSR-GHRDC B-School Survey. And, it got awarded as the Best Management Institute for Industry Academia Interface by Business World and the Education Post, 2017.
IMS Ghaziabad offers 2 years full time PGDM Programme, which has been recognized equivalent status as the MBA by the Association of Indian Universities (AIU) and AICTE. The National Board of Accreditation (NBA) has also granted accreditation to the PGDM programme of IMS Ghaziabad. The complete on-campus learning program is helpful for students to learn and experience the management studies. IMS management understands the benefits of technology and understanding of international business practices. So, the fees are inclusive of Laptop in the first year and International Study Tour in the second year for each student.
Learning and education is the prime aim of IMS society and in order to focus on these aspects, they provide scholarship accordingly for brilliant and deserving candidates. The scholarships are for candidates who have good score in the qualifying exams or who have prior work experience in respective fields. This is to promote the hard work of these candidates and to give them every possible opportunity to get the best learning opportunity.
The placements are higher each year compared to the previous years. It has the 100% placement record in the recent past. The quality placements is the key as multinational companies are getting resources from here.
Courses & Fees
PGDM Programme
| | |
| --- | --- |
| Recognition/Accreditation/Approval | AICTE, NBA, Equivalent to MBA by AIU |
| Intake | 360 |
| Eligibility Criteria | Graduation (minimum 50% marks.) |
| Selection Criteria | CAT/MAT/CMAT/XAT + GD-PI + Written Test |
| Tuition fee (for full course) | INR 7,50,000.00 |
Scroll left or right to view full table
| | | | | |
| --- | --- | --- | --- | --- |
| S. No | Date of Payment | Year | Amount | |
| | FIRST YEAR FEE | | | |
| 1. | 20 days from GD/PI | 1st Year | ₹ 50,000/- | |
| 2. | 1st March 2018 | 1stYear | ₹ 1,25,000/- | |
| 3. | 31th Oct 2018 | 1stYear | ₹ 1,00,000/-- | |
| 4. | 31st Jan 2019 | 1st Year | ₹ 1,00,000/-- | ₹ 3,75,000/- |
| | SECOND YEAR FEE | | | |
| 1. | 15th July, 2019 | 2nd Year | ₹ 1,25,000/- | |
| 2. | 15th Oct, 2019 | 2nd Year | ₹ 1,25,000/- | |
| 3. | 15th Dec, 2019 | 2nd Year | ₹ 1,25,000/- | ₹ 3,75,000/- |
Scroll left or right to view full table
Hostel Fee
| | |
| --- | --- |
| Category (Centrally air-conditioned) | Charges (Per Annum) |
| Two Seater (including Mess Charges) | ₹ 1,25,000/- |
| Hostel Security (Refundable) | ₹ 5,000/- |
| Total | ₹ 1,30,000/- |
Scroll left or right to view full table
Eligibility
In order to get admission into PGDM Programme, applicants should have a minimum of three years Bachelor's degree with 50% marks or equivalent in any discipline recognized by the UGC/ AICTE are eligible to apply. PGDM Programme is profession learning of management, where candidates with relevant work experience and fresh graduates are also eligible to apply; though experts recommend taking admission with some prior work experience.
Also the candidates, who are appearing for the final examination for the Bachelor's Degree (or equivalent examination), can also apply to the provisional admission subject to submitting evidence for the same.
NOTE - It is required that aspirants complete all academic requirements before joining the program to enable them to comfortably going with the rigor and internal assessment schedule of the program. The admission will be provisional, but if result is awaited at the time of admission or after that it won't be consider further.
Admission
Procurement of Form
The application form can also be filled on-line form website by paying an amount of ₹ 1100/-
The application form can be downloaded from the Website, filled by the candidate and then sent to IMS along with a D.D. of ₹ 1100/- in favor of IMS Ghaziabad, payable at Delhi only
Application form can be purchased from the counter at IMS Ghaziabad by paying ₹ 1100/-
You can order application form by sending a D.D. of ₹ 1150/- in favor of IMS Ghaziabad, payable at Delhi only
List of Documents Required
The documents require applying for admission to IMS Ghaziabad and by attaching duly attested copies are as follows.
Certificate and Mark Sheet of qualifying examination passed
Relevant certificate to verify date of birth
Submission of Form
In order to take the admission, candidates are required to send the application form to IMS office by any means as offline or online.
Offline application submission – The applicants are required to send the duly filled in form to IMS Ghaziabad, i.e. Institute of Management Studies, Lal Quan, GT Road, Ghaziabad – 201009 Uttar Pradesh (NCR)
Online application submission – Online application can be submitted at http://54.169.142.172 as required
Call for GD-PI
After successful short listing, candidates will get a call for further group discussion and personal interview as per the schedule by the IMS management. The venue & time schedule will be available on the official website (URL - http://ims-ghaziabad.ac.in/gd-pi-centres.html).
Declaration of Final Selection List
After the GD and PI round, the final list of the shortlisted candidates will be declared within 3 working days from the date of GD-PI. These students will be eligible to take admission further; they need to go with the admission formalities.
Fees Submission
The shortlisted candidates will be entitled for a month's period to submit the fee, from the day of declaration of the result to submit the first installment. They need to complete the admission process and formality in the given time period.
Aspirants, who are looking to get admission in IMS Ghaziabad; they need to keep updating themselves and apply for the admission after their CAT score card get released.
Other Details
Institute of Management studies (IMS) Ghaziabad
G.T. Road, Lal Quan, Ghaziabad-201 009,
National Capital Region, INDIA
Ph. : 0120-4170600 (30 Lines),4170626
Toll Free- 18001024170
E-mail : [email protected]