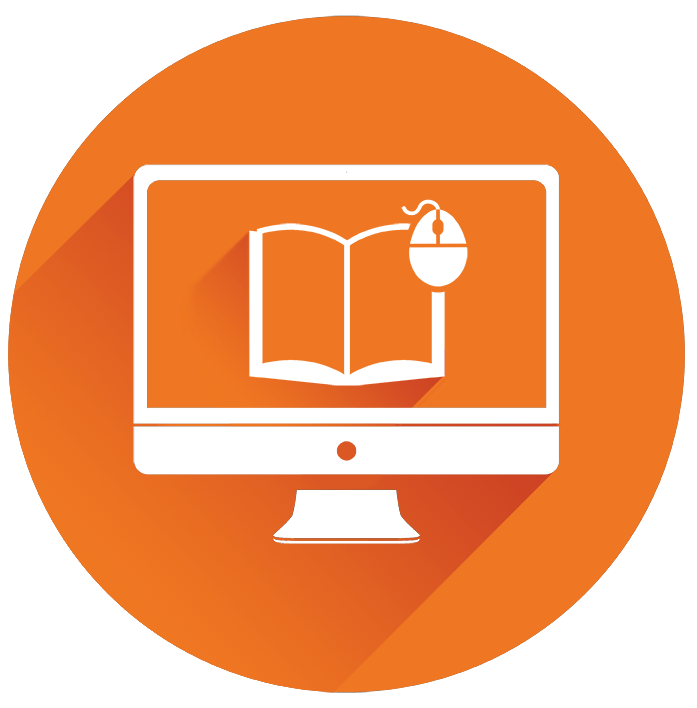 Top 10 Distance Education Universities in India
Once considered unthinkable, distance education has become an integral part of India's education system. An alternative to regular classes, distance learning has witnessed exceptional growth over a decade or so. With a massive population of over 1.21 billion according to 2011 census and half of them below 25 years of age, India needs to tackle the challenge of education. Hence, the role of distance education in India is highly appreciable when it comes to help students (mostly dropouts, working professionals, married women, etc.) choose their preferred courses.
Besides the only central distance learning university (IGNOU), India has at present thirteen state open universities established by respective state grants. Marked as instrumental in shaping right career choice of students, the main motto of these state open universities is to cater to people who have immense interest to pursue higher studies, but couldn't complete regular courses due to various problems.
Apart from that many regular universities too have started rolling out distance education courses through Centres of Distance Education (CDE) or Directorates of Distance Education (DDE). These institutions are widely known as dual mode universities and have been fulfilling educational requirements of hundreds and thousands of students every year.
Advantages of Distance Courses:
Boon for dropouts, working professionals and housewives as they can continue their education
Study and work can go hand-in-hand
Study as per comfort
It is affordable. (financial constraints students benefit from this)
Save classroom time
Study materials at home. Be your own guide
For students with no access to higher education.
For those who are living in remote areas
Duration:
Different universities have their own separate norms set. While the duration of most of the courses vary from 6 months to 2/3 years, they can further extend it up to 5/6 years.
#1 Indira Gandhi National Open University (IGNOU), Delhi:
Set up by an Act of Parliament in 1985, Indira Gandhi National Open University, popularly known as IGNOU, is the only national distance learning university that has incessantly endeavoured to create a comprehensive knowledge society by delivering high quality, comprehensive education. Named after the then Prime Minister of the country Late Smt. Indira Gandhi, IGNOU, which is commonly perceived as the 'People's University', adopts a learner-centric approach. There is flexibility in entry qualification. At present, the Open University has 338 programs in offer through 3,500 courses. Currently, more than 1.5 million students are being enrolled in several programs.
Major Programs Offered by IGNOU:
Doctoral Degree
Master's Degree
Diploma
Online Programmes
Certificate
M.Phil Programme
Non-Credit Programmes
PG and Advance Diploma
Bachelor's Degree
Admission:
Admission to IGNOU is done in two sessions – the January Session and the July Session.
Established in 1995, the Sikkim Manipal University is India's first Public Private Partnership (PPP) to impart higher education and health care services. It is also the first government-private initiative to be approved by the Government of India and recognised by UGC. Born with the sole objective to reinforce the association of education to skill development, the university has established numerous milestones and also creates job opportunities to fill the gap of increasing unemployment in the North and North Eastern parts of India.
Moreover, SMU is committed to inculcate quality not just in teaching, but also in training, research and other activities. To enrich the distance education system in the country and to focus on specific learner groups, it has set up National Centre for Innovation in Distance Education, National Centre for Disability Studies and Centre for Extension Education.
All programs from SMU are recognised by DEC (Distance Education Council).
Major Programs Offered by SMU:
Under Graduate
Post Graduate
Management (BBA and MBA)
Information Technology (BCA, B.Sc, MCA and M.Sc)
#3 University of Mumbai (UoM), Mumbai:
One of the oldest universities to be founded, the University of Mumbai concentrates on controlling teaching and conducting exams at the UG level, researching and delivering instructions at the PG level. It was initially known as the University of Bombay – the change in the name of the city to Mumbai from Bombay led to the change in the name of the university.
Referring 'The fruit of learning is good character and righteous conduct' as the motto, UoM has crafted a good number of courses for students who want to pursue higher education. The university is affiliated with NAAC, UGC and AIU.
Some of the Courses Offered by UoM:
Bachelor of Arts (History, Political Science, Education, English, etc.)
Bachelor of Commerce (Management Group or Accounts)
Master of Arts (History, Political Science, Education, English, etc.)
Master of Commerce (Management Group or Accounts)
MA/M.Sc. (Mathematics)
PGDFM/PGDORM (Diploma in Financial Management & Diploma in Operational Research for Management)
#4 Dr B.R Ambedkar Open University (BRAOU), Hyderabad:
"We may forgo material benefits of civilization, but we cannot forgo our right and opportunity to reap the benefits of the highest education to the fullest extent.........." - Dr.B.R.Ambedkar
With the motto "Education for All", the university was founded as Andhra Pradesh Open University in 1982 through APOU Act 1982. Later, it was renamed as Dr. B.R. Ambedkar Open University by the state government in the year 1991. BRAOU pledges to offer higher education and meet the individual and social requirements of all sections of society. The primary focus of the university is on distance education and learning.
The University Grants Commission recognises all the programmers offered by BRAOU.
Top-notch Courses Programmes by BRAOU:
Undergraduate Programmes:
Bachelor of Arts
Bachelor of Commerce
Bachelor of Science
Postgraduate Programmes:
Master of Arts
Master of Commerce
Master of Science
Diploma & Certificate Programmes:
Master's Degree in Library & Information Science
P.G. Diploma in Business Finance
Bachelor Degree in Library & Information Science
Certificate Programme in Early Childhood Care & Education
Certificate Programme in N.G.O. Manegment
#5 Maharshi Dayanand University (MDU), Rohtak:
MDU is a UGC recognised university that came into existence in the year 1976 with an idea to encourage and support inter-disciplinary higher education and research in various fields like ecological, environmental and life sciences. Over the years it has expanded tremendously and set up a Correspondence Cell in 1988 that was further upgraded to Directorate to assist the disadvantages groups, working people, housewives and adults exploit the opportunity of higher education. Along with problem solving and interactive counselling, the student support service of Maharshi Dayanand University comprises career counselling, personality development, community education and soft skills. The distance learning university is approved IGNOU-DEC-NCTE.
Popular Courses Offered by Maharshi Dayanad University Directorate of Distance Education:
In total, the university offers 13 UG and PG programmes recognised by DEB, UGC.
Undergraduate Programmes:
Bachelor of Arts (Three year)
Bachelor of Library & Information Science (One year)
Bachelor of Commerce (Three year)
Postgraduate Programmes:
Master of Arts (Two year each)

English
Hindi
History
Political Science
Public Administration
Sanskrit
Economics

Master of Commerce (Two year)
Master of Library & Information Science (One year)
Master of Science (Mathematics) (Two year)
#6 Yashwantrao Chavan Maharashtra Open University (YCMOU), Nashik:
The fifth Open University in the country, Yashwantrao Chavan Maharashtra Open University is located in Nashik. It has the jurisdiction throughout the state and functions in eight regional centres of the state. Those are Nashik, Mumbai, Pune, Nanded, Nagpur, Kolhapur, Aurangabad and Amaravati. Emerged as a 'Mass Varsity', YCMOU has designed its programmes in three major languages – English, Marathi and Hindi.
Distance Learning Courses by Yashwantrao Chavan Maharashtra Open University:
Bachelor of Science
Master of Science
Bachelor of Arts
Master of Arts
Bachelor of Commerce
Master of Commerce
MBA
MCA
Diploma in Fashion Design
Certificate
PG Diploma
#7 Netaji Subhas Open University (NSOU), Kolkata:
Engrossed in the task of achieving its vision 'reaching the unreached, the Netaji Subhas Open University, the 9th State Open University and the 10th Open University in India, boasts a massive number as many as 120 study centres and 72 courses to impress over 2,50,000 students. The university was founded in the birth centenary year by a State Act of 1997 and Recognised by U.G.C.). It has 6 campuses.
Courses on Offer:
Ph.D. - Ph.D. Programme
BDP - Bachelors Degree Programme (BDP) (B.A.)
PGP - Post Graduate Degree Programme (PGP) (M.A.)
Certificate
Diploma - Diploma Programme
PG Diploma - Post Graduate Diploma Programme
#8 Delhi University (DU):
Having an impeccable track record of rendering high quality education, Delhi University has made indelible impression as one of the finest and efficient educational centres in India. It is affiliated to DGC, NAAC and AIU. A plethora of distance learning programmes offered by Delhi University are at undergraduate and postgraduate levels. Courses are offered on Hindi, Sanskrit, English, Political Science, History, Mathematics, B.Com, etc.
#9 Osmania University (OU):
It has come to the fore that the Osmania University has achieved remarkable feat ever since it has introduced the Centre for Distance Education in 1977. With Potential for Excellence, the university has seen phenomenal growth over the years. Its main functions of CDE are –
Flexible, need based and diversified courses
Learner centred self-paced studies
Knowledge acquisition
Access to all to achieve 'Higher Education for ALL' (HEFA)
Courses on Offered by Osmania Univeristy:
Master of Arts: English, Hindi, Political Science, History, Sanskrit, Urdu, Sociology, Public Personnel Management, Telugu and Philosophy
PG Diploma: English Language Teaching and Business Management
#10 Maulana Azad National Urdu University (MANUU):
Reaching the unreached and disseminating Urdu are the two main objectives of Maunala Azad National Urdu University. A central university established by an Act of Parliament in 1998, MANUU is accredited with 'A' grade by NAAC. The Directorate of Distance Education offers 3 UG, 3 PG courses and 8 Diploma/PG Diploma/Certificate programmes - approved by Distance Education Council of India (DEC). Currently, the university operates in several regional and sub-regional centres.
Name of the Programs on Offer:
UG Programs:
B.A.
B.Sc.(CBZ)
B.Sc.(PCM)
B.Ed.(DM)
PG Programs:
M.A. (Urdu)
M.A. (English)
M.A. (History)
Certificate Programs:
Certificate of Proficiency in Urdu through English
Certificate in Functional English
Diploma Programs
Diploma in Journalism & Mass Communication (DJMC)
Diploma in Teaching English
No time to be physically present in college? Why not check the above distance learning centres and get yourself enrolled in your preferred course only to emerge victorious as time passes by? Getting education is no more a distant dream as these leading institutes have made it possible for millions of Indians.
Recommended Articles: