SSC CHSL Exam Preparation - Tips to Begin the Practice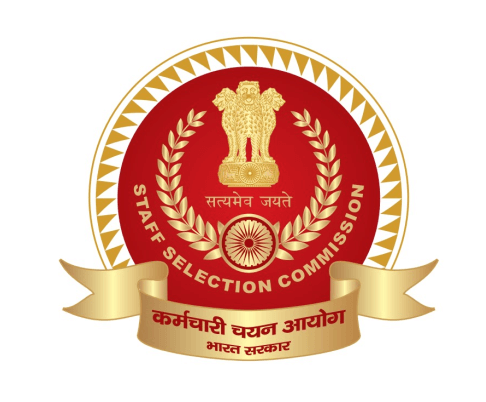 The SSC CHSL (Combined Higher Secondary Level) exam 2020 notification is scheduled to be released on 30th November 2020. The notification is released by the Staff Selection Commission. And, the exam is held for recruiting Lower Division Clerk/ Junior Secretariat Assistant, Postal Assistant Sorting Assistant, and Data Entry Operators in various departments/ offices/ Ministries of the Government of India. Every year, lakhs of candidates apply for the exam. So, the competition is pretty tough. Here are the tips on how to start the SSC CHSSL preparation and we hope these will help you in getting through the exam.
How to Start the SSC CHSL Preparation?
The tips for preparing for the SSC CHSL exam will be useful only when you will be consistent in following them. Daily study routine is the only way to get through the exam.
Understand the Exam Pattern and Syllabus
The first thing before starting your exam preparation is to understand the exam pattern and the syllabus in a clear way. A good understanding of the exam pattern and syllabus will help in drafting an effective preparation strategy. Also, the exam pattern helps you understand the type of questions, number of questions, duration of exam, and the marking scheme. So, you can prepare for the exam accordingly.
Make a Time-Table
Now that you know the pattern and the syllabus, start preparing a time-table that will fit into your schedule. The time-table should be such that can be followed daily. Don't make a rigid time-table that you find difficult to follow. Although you will have to get used to the study time-table initially, it should not be difficult to follow after a week. Keep time for all studying all the sections and don't forget to keep breaks between your study sessions. Along with the time-table, also set some short-term and long-term study goals to complete the syllabus.
Study Material
After you have made the time-table, look for some good study material. Study material can be in the form of books, experts' notes, youtube video tutorials, etc. You can check out the interviews of previous years' qualifiers for books recommendations. Buy only one or two good books and rest will be practice and practice. You can also consider joining a coaching institute or crash course.
Focus on Understanding the Concepts
Don't go with rote learning technique rather focus on understanding the concepts. When you understand the basic concepts, it becomes easier to apply them to the complex concepts and understand them. Also, when you understand a concept, you remember it for a long time and can apply it to any complex problem. Thus, you can easily answer difficult questions in the exam. Just make short notes of the important points to refer to later. And, if any concept is too difficult to understand, then you can memorize it.
Previous Years' Question Papers
This is the most important point of SSC CHSL preparation. Always, practice the previous years' question papers. At first, it helps in understanding the paper pattern, difficulty level of the questions, type of questions, etc. Secondly, it also helps with self-assessment. You can analyse your preparation level after solving a question paper. Thirdly, there are chances that the questions from previous years' papers are repeated. So, you might find some familiar questions in the SSC CHSL exam.
Mock Tests
Appearing for mock tests is another thing that you should not skip if you want to get through the exam. Mock tests are entirely similar to the CHSL exam where candidates are required to answer the same number of questions in the same time duration. This helps in improving time-management skills. Candidates can work on how much time to dedicate to which section. Mock tests are easily available online. You just need to subscribe to them.
Staying Positive and Healthy
Along with all the study preparation, staying positive and healthy during the exam is also necessary. For this, you must include yoga. Meditation, or any other physical activity to your routine. Also, take care of what you eat. A healthy diet will keep your mind healthy and active. Talk to family and friends for motivation when you feel a little low. Don't take stress about the exam and believe in yourself. Take a good night sleep and revise all that you have studied during the day 10 to 15 minutes before going to bed.
We hope these tips will help you in getting through the SSC CHSL exam.
All the Best!
---
---