Complete detail of JEE Main 2019 syllabus for engineering aspirants
Published on:7th June 2018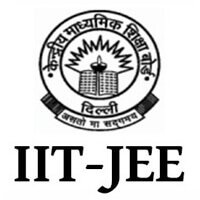 The JEE Main exam is the preliminary stage for testing engineering aspirants. Those, who qualify for this, can go for the Advanced level that ensures their selection to any prestigious engineering institutes including IIT. There are two papers in the JEE Main 2019 exam, and each has a different syllabus.
Syllabus of JEE Main 2019 Paper 1
There are three subjects included in this paper—Physics, Chemistry and Mathematics.
Physics
Work, energy and power, Gravitation, Kinematics, Electrostatics, Optics, Electromagnetic induction and alternating currents, Current electricity, Oscillations and waves, Electronic devices, Laws of motion, Rotational motion, Thermodynamics, Physics and measurement, Kinetic theory of gases, Properties of solids and liquids, etc.
Chemistry
Organic Chemistry: Some basic principles of organic chemistry, Organic compounds containing nitrogen, Organic compounds containing halogens, Chemistry in everyday life, Purification and characterisation of organic compounds etc.
Inorganic Chemistry: Block elements group 13 to group 18 elements, Hydrogen, Environmental chemistry, D – and f – block elements, Block elements (alkali and alkaline earth metals), Classification of elements and periodicity in properties, etc.
Physical Chemistry: Some basic concepts in chemistry, molecular structure, Chemical bonding, States of matter, Chemical kinetics, Chemical Thermodynamics, Equilibrium, Atomic structure, etc.
Mathematics: Integral calculus, Statistics and probability, Vector algebra, Binomial theorem and its simple applications, Sequences and series, Mathematical induction, Matrices and determinants, relations and functions, Sets, Permutations and combinations, Mathematical reasoning, Complex numbers, quadratic equations, Trigonometry, etc.
Syllabus of JEE Main 2019 Paper 2
Part I: Visualising, Analytical Reasoning Mental Ability, Visualising three-dimensional objects from two-dimensional drawings, Materials, Buildings, Awareness of persons, places, etc.
Part II: Creating two dimensional and three-dimensional compositions using given shapes and forms, Transformation of forms both 2 D and 3 D union, harmony and contrast, rotation, subtraction, colour texture, building forms and elements, Understanding and appreciation of scale and proportion of objects, etc.
Tips for preparation of the JEE Main entrance exam 2019
There are some tips for preparation of JEE Main exam 2019. If candidates consider them, they will face no problems in clearing the JEE entrance examination. Tips are mentioned below one by one:
Candidates should solve question papers of the last 5-10 years in order to train themselves for the entrance examination.
They should depend on books of famous authors, whose books are in high demand in the market.
They should make short notes on challenging problems and should have a discussion regarding the same with their classmates and teachers.
They should practice mock test as it will help them in understanding the exam pattern and making an analysis of their performance.
Finally, they should take great care of their health during preparation. They should take a proper diet and do yoga and meditation to keep themselves physically and mentally fit.
Subscribe Now
Subscribe for latest exam notification and never miss an update of our daily tips and tricks from Toppers and Counsellors.
Exam pattern for JEE Main 2019 paper I
| | | |
| --- | --- | --- |
| Subject | Number of Questions | Maximum Marks |
| Chemistry | 30 | 120 |
| Physics | 30 | 120 |
| Mathematics | 30 | 120 |
| Total | 90 | 360 |
Scroll left or right to view full table
Exam pattern for JEE Main 2019 paper II
| | | |
| --- | --- | --- |
| Subject | Number of Questions | Maximum Marks |
| Mathematics | 30 | 120 |
| Aptitude Test | 50 | 200 |
| Drawing Test | 2 | 70 |
| Total | 82 | 390 |
Scroll left or right to view full table
---
---
---
Recommended Books for IIT JEE Main Exam 2019
---
---