Students who have qualified either of the medical entrance exams; NEET or AIIMS are busy in counselling but those who haven't are disheartened. But, don't be because there are still many doors open for you. Scroll down to find out alternative options:
Year Drop
This is the first thought that comes to student's mind. And most of the students even implement this thought. This is a really hard decision to make with various questions coming to your mind such as 'What if I don't get a better rank?' Surely there would be an additional pressure, but the positive side is you will have all the time to focus on a single goal, and you don't have to start from the scratch; start from working on the weak areas. So, decide after seeing the pros and cons. Moreover, the decision would depend upon your willingness to take the risk and your commitment to making up to your expectations.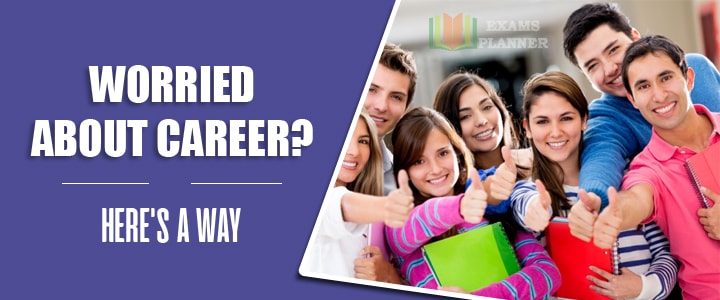 Medical Alternatives
Both NEET and AIIMS are among the highly competitive exams in India. Even if you haven't cleared the exams doesn't mean that options are closed. There are other alternatives for being a part of the medical sector.
Bachelor of Ayurveda Medicine and Surgery (B.A.M.S.)
This is a graduate degree course of five and a half years duration (including 1-year internship). B.A.M.S. graduates use a title 'Vr. (Vaidya)' before their name. They have opportunities in various fields such as education, research, healthcare IT, government/private hospitals, spa resorts etc.
Bachelor of Homoeopathic Medicine and Surgery (B.H.M.S.)
It is an undergraduate degree course which covers medical knowledge of the homoeopathic system. The course duration is of 5.5 years (including 1 year of internship). The degree holder is eligible to use the prefix Dr. (doctor) with his name. Career opportunity includes jobs in the manufacturing sector, research, private/government hospitals and colleges. Homoeopathic graduates can also opt for private practice.
Nursing is another option you can think about. Diploma, graduate, postgraduate and higher study courses are available in the field. A graduate degree will open the ways to work in the health care sector while a postgraduate degree allows a nurse to become an administrator, consultant, specialist and educator.
B.Sc. in Radiology
Study curriculum of B.Sc. radiology includes the use of imaging to distinguish and treat diseases in the body. The job profile of a radiographer includes making patients' radiography with the help of X-ray, CT scan, ultrasound and MRI.
Jobs are available on a part-time and full-time basis in hospitals and clinics. After completing the degree, students can start their career as a radiologist (MD), Radiology Technician, Radiology Technologist/Radiographer, Sonographer, Ultrasound Technician/Diagnostic, MRI Technician, Medical Sonographer, CT Scan Technologist etc.
UG and PG in Nutrition and Dietetics
This is one of the best alternative and an interesting profession. Dietetics covers food management while nutrition covers the promotion of health through advice on healthy food. A nutritionist can become a dietician by studying dietetics course. Dieticians create healthy food diet for people and patients with medical conditions. A dietician can work in places like NGOs, nursing homes, prisons, schools, health care agencies, hospitals, food manufacturing firms, sports centres, hotels etc. In the present era where people are becoming health conscious, it is a promising profession.
Bachelor of Physiotherapy (BPT)
Physiotherapy helps in improving movement dysfunction in the human body due to genetic defect, illness or accident. The eligibility for the course is 10+2 in science with Biology as a subject. Specialisation is available in paediatrics, geriatrics, cardiology and ICU. BPT is a professional course of duration four and a half years (including 6-month internship). Diploma and degree courses are also available. Work areas include community health centres, centres for physically and mentally challenged people, private and government hospitals, sports clinics etc. Private practice can also be done.
Teaching Profession
In all of the above courses, you can go for higher studies and start a career as a teacher in colleges.
Hope the above alternatives have helped you in taking the right decision for what you want to do. Before moving ahead with any of the alternatives, please carry out thorough research for institutes, course fee etc.
All the Best!
---
---