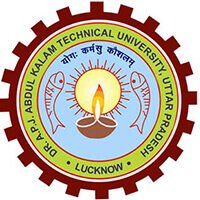 AKTU 2017 Cut-off, Counselling, College Predictor
AKTU (Dr. A.P.J. Abdul Kalam Technical University) exam also known as UPSEE (Uttar Pradesh State Entrance Examination) exam or UPTU (Uttar Pradesh Technical University) exam is conducted for admission to UG and PG courses in colleges in UP. This year the exam was conducted on 16th, 22nd and 23rd April for admission to B.Arch/ B.Pharm /B.Tech & BHMCT /BFA/ BFAD & MBA/MCA/MAM courses and lateral entry to B.Pharm/B.Tech/MCA programmes. The results of UPSEE exam 2017 were declared on 29 May 2017. Continue reading for AKTU 2017 cut-off, counseling and college predictor.
AKTU 2017 Cut-off/UPSEE Rank List
AKTU cut-off 2017 is the minimum marks that will be considered for admission in various colleges. The rank list was declared on 29 May, 2017 through online mode. UPSEE/AKTU cut-off for:
General Candidate: 25%
SC/ST Candidate: 20%
Determinants of AKTU 2017 Cut-off
The following points are considered by the admission committee while preparing the UPSEE cut-off 2017.
Total number of applicants appearing for the examination.
Total number of applicants who qualified the exam.
Performance of the applicants
Number of participating institutes
Number of seats available for admission
Difficulty level of the paper
Cut-off of the previous year
The score obtained by the candidate should be equal to or higher than the released cut-off.
Only those applicants who meet the cut-off will be proceeding further in the admission procedure.
AKTU 2017 Counselling
AKTU/UPSEE 2017 Counselling will start from second week of June 2017 through online mode. Qualified candidates will appear for counseling procedure on the basis of merit list of AKTU 2017 exam. Counselling will start with online document verification followed by choice filling process. During the process, candidates have to select the courses and colleges of their preference. Seat allotment will be done thereafter which will depend on the following:
Seat availability
Candidate's Rank
Choices filled by the Candidate
Merit List
Candidates can check the result on official UPSEE website. Three options will be available for taking decision regarding seat; freeze, float and withdraw.
AKTU 2017 Admission
Once the colleges are allotted, candidates have to report at the allotted college within a given period of time. The reporting is important to confirm the seat. Document verification and fee submission is done at the time of admission. If any document is invalid or wrong, the admission stands cancelled.
AKTU 2017 College Predictor
Here is UPSEE/AKTU 2017 college predication on the basis of UPSEE/AKTU 2016 closing ranks.
Colleges

Courses

Opening Rank

Closing Rank

Harcourt Butler Technical University, Kanpur

Computer Science & Engineering

12

206

Information Technology

232

515

Civil Engineering

307

612

Electrical Engineering

60

377

Electronics Engineering

284

508

Chemical Engineering

344

684

Mechanical Engineering

49

332

Institute of Engineering and Technology, Lucknow

Computer Science & Engineering

286

609

Information Technology

646

1135

Civil Engineering

619

1124

Electrical Engineering

702

940

Electronics & Communication Engineering

620

928

Chemical Engineering

779

1585

Mechanical Engineering

422

780

Madan Mohan Malaviya University of Technology, Kanpur

Computer Science & Engineering

1319

2564

Civil Engineering

1747

2786

Electrical Engineering

1498

2517

Electronics & Communication Engineering

2132

2989

Mechanical Engineering

1107

2056

Kamla Nehru Institute of Technology, Sultanpur

Computer Science & Engineering

933

1682

Information Technology

1259

2552

Civil Engineering

1318

2347

Electrical Engineering

1284

2282

Electronics Engineering

1599

2360

Mechanical Engineering

1026

1682

Ajay Kumar Garg Engineering College, Ghaziabad

Computer Science & Engineering

856

3258

Information Technology

4687

5900

Civil Engineering

2671

5267

Electrical & Electronics Engineering

1618

5871

Electronics & Communication Engineering

2600

5532

Mechanical Engineering

2306

4663
Scroll left or right to view full table
There are 6 Govt Universities/ Colleges, 5 Govt aided (self-financed colleges) along with 10 Govt aided colleges and 302 private colleges participating in UPSEE 2017. Counselling will be provided for the B.Tech or B.E courses offered by these participating institutes to AKTU 2017 qualifying candidates.