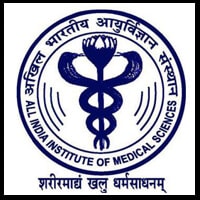 AIIMS B.Sc. nursing (Post Basic) 2017 results are declared. Interview process on 23 June, 2017.
All India Institute of Medical Sciences (AIIMS), New Delhi has declared the stage I results of B.Sc. Nursing (Post Basic) Entrance Examination held on 10 June, 2017 (Saturday). The results of AIIMS B.Sc. Nursing (Post Basic) 2017 were made available on the official website on 20 Jun, 2017 (pre-scheduled date).
Students can check the AIIMS B.Sc. Nursing 2017 results here. https://www.aiimsexams.org/pdf/RESULT-STAGE1-PostBasic.pdf
Qualifying candidates are required to report at Dr. Ramalingaswami Board Room, Director Office, AIIMS for document verification process on 23rd June, 2017 at 8.30 A.M. sharp. The candidates who fail to provide original documents as specified in the prospectus will not be allowed to appear for Interview & Personal Assessment.
List of Verification Documents
Candidates are required to provide following documents in original at the time of Interview & Personal Assessment
Admit Card
Certificate of Matriculation / High School including date of birth of the candidate.
Certificate of passing 12th class under 10+2 system or Equivalent (Higher secondary on or before 1986)
Caste / Community Certificate – Scheduled Caste/Scheduled Tribe/OBC - as in the Central List of Government of India and issued within past one year.
Mark Sheets of Qualifying Examination
Diploma in General Nursing and Midwifery (In case of male nurse, (if passed before implementation of new integrated course in 2003), beside being registered as nurse with the State Nursing Council, should have obtained a certificate in General Nursing and instead of training in Midwifery, training in any subject out of the following, for a period of 6 months as prescribed in the Prospectus:

Operation Theatre Techniques,
Ophthalmic Nursing,
Leprosy Nursing,
TB Nursing,
Psychiatric Nursing,
Neurological & Neuro Surgical Nursing,
Community Health Nursing,
Cancer Nursing,
Orthopaedic Nursing Certificate of Registration as a Nurse and Midwife from the Indian Nursing Council / State Nursing Council.

Registration as nurse, RN, RM (Registered Nurse, Registered Midwife) with any State Nursing Council.
'No Objection Certificate' if the candidate is already employed with Central/State Government/Public Undertaking.
Certificate of Physical fitness from Registered Medical Practitioner.
Please take self-attested photocopies of the above document.
Stay connected for updates on final results of AIIMS B.Sc Nursing (Post Basic) 2017.